Finisar

Finisar Corporation began its investment in Perak in 2001, incorporating Finisar Malaysia on 8 February, when the company purchased a factory, which is five years old from Seagate Technologies for RM30 million. The facility is built on 19 acres of land with 200,000 square feet of production floor in a 650,000 square foot building. The primary purpose of investing in our own factory was to have greater control of internal quality, intellectual property and to achieve overall cost effectiveness.
Our initial capital investment in 2001 was RM70 million with 300 employees in our first year of operations. Since then, we have invested more than RM610 million in this factory and have grown to over 5,000 employees at present.
Malaysia is an important manufacturing site outside of the US since it's an ease to do business with this country and it has a presence of strong technical and non-technical talent equipped with the right industrial skills and good command of English language. Malaysia is also situated in a strategic location with strong supply chain infrastructure which is free from natural disasters, making it a great advantage for the company to be able to conduct business throughout the year without any interruption.
MIDA has always been instrumental to Finisar's success, with the granting of pioneer status incentive for design and manufacture of new generation transceiver modules in Ipoh, Perak. In February 2016, the then Prime Minister handed over the approval letter from MIDA personally to Jerry Rawls, CEO of Finisar Corporation at San Jose, witnessed by the Malaysian Ambassador to the US, Datuk Dr. Awang Adek Hussin. In the event, Finisar's CEO Jerry Rawls announced an additional investment amounting to RM400 million for the expansion of Ipoh's operations.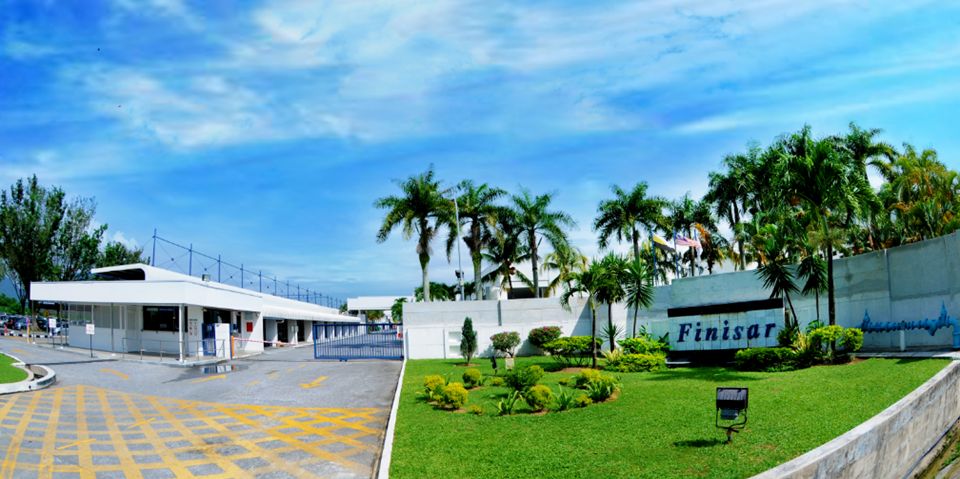 Finisar Malaysia continues to be an important manufacturing facility for Finisar Corporation and is considered a major player in the state as it makes up to 23.1% of the manufacturing GDP and 4.7% of Perak's overall GDP.
Globally, we are a major player in the optical transceivers market and our success speaks volumes by the many accolades we have received from customers and partners all over the world. Our success has been tremendously recognized in these few years through prestigious recognitions such as the LEAN Manufacturing Excellence Award from Malaysia Productivity Corporation (MPC), Icon Award from Federation of Malaysia Manufacturers (FMM), Industry Excellence/AKI Award from Ministry of International Trade and Industry (MITI), Best Employer Brand and Best HR Leader Award from World HRD Congress (India and Best in Class Award from Asia Pacific Quality Organisation (APQO) Philippines among others.