BASF PETRONAS Chemicals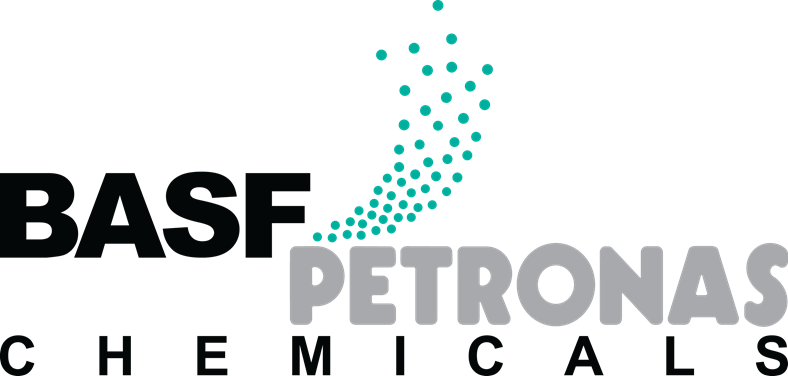 Since its inception in 1997, BASF PETRONAS Chemicals Sdn Bhd has achieved many milestones along the way. With a total investment of RM3.4 billion, the company considers Malaysia as an important and strategic location to forge a business investment in the Asian region.
Through a 60:40 joint venture between BASF Aktiengesellschaft of Germany and Petroliam Nasional Berhad (PETRONAS) of Malaysia, the company operates an Integrated Chemical Site located at the Gebeng Industrial Area, Kuantan, Pahang with a corporate office in Subang Jaya, Selangor. The location in Gebeng offers accessibility to raw materials which are derivatives from PETRONAS' gas fields in the South China Sea. As an export oriented company, BASF PETRONAS Chemicals enjoys easy access via the Kuantan Port, from where 80% of its products are exported to customers in the Asia Pacific region.The 150 hectares Integrated Chemical Site including the port tank farm currently comprises of 12 plants built in 3 complexes as follows:
Acrylics Complex in operations since year 2000 ;- Oxo/Syngas Complex in operations since year 2001 ; and- Butanediol Complex in operations since the end of 2003.
---
These three plants, with combined production capacities of 1 million tonnes per annum, is one of the largest integrated chemical sites in the region are producing acrylics acid/esters, oxo-alcohols, syngas, plasticisers and butanediols products. These are raw materials to other industries such as plastics, adhesives, lacquers, dyestuffs, automobile/industrial coatings, paper, diapers, water treatment chemicals, textiles, leathers and other fine chemicals.
---
BASF PETRONAS Chemicals investment is a long term commitment for the country, providing catalyst for fostering growth in the Gebeng area, accompanied by supporting infrastructure like linking roads and utilities for future development. Malaysia offers an excellent business environment and infrastructure, competitive cost structure and a workforce with business and language skills. Another key element is the excellent support and cooperation from the federal and state governments, as well as the local authorities.