Malaysia: Investment in the Services Sector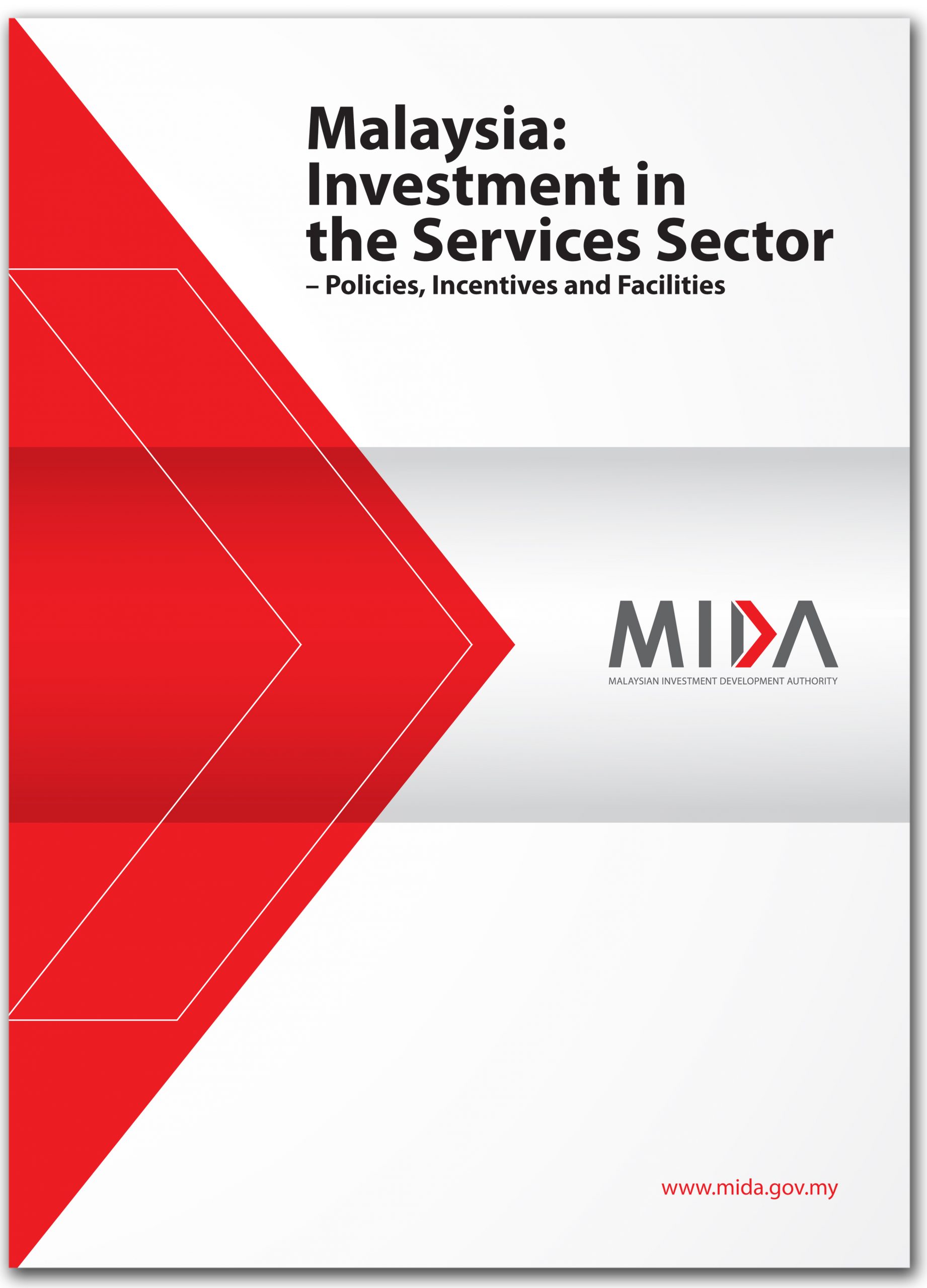 This guidebook promotes investments in Malaysia's services sub-sectors. It contains 20 booklets prepared by MIDA, covering 18 sub-sectors.
Gain insights into policies, procedures, incentives, approvals, equity requirements, expatriate employment, and specialised incentives tailored to each identified services sub-sector. Find contact details for the relevant ministries/ agencies/ departments and professional bodies overseeing these activities.
All these valuable resources are available for download in English as convenient PDFs.
Note: Should you have any enquiries, feel free to forward them to [email protected] or contact us at 03 2267 3633.
| | |
| --- | --- |
| Booklet 1 – General Policies, Facilities and Guidelines | |
| Booklet 2 – Regional Operations | |
| Booklet 3 – Research & Development (R&D) Services | |
| Booklet 4 – Logistics Services | |
| Booklet 5 – Specialised Technical Support Services | |
| Booklet 6 – Information and Communication Technology Services | |
| Booklet 7 – Environmental Management Services | |
| Booklet 8 – Distributive Trade | |
| Booklet 9 – Tourism and Travel Related Services | |
| Booklet 10 – Education and Industrial Training Services | |
| Booklet 11 – Legal Services | |
| Booklet 12 – Accounting, Auditing and Taxation Services | |
| Booklet 13 – Architectural Consultancy Services | |
| Booklet 14 – Surveying Consultancy Services | |
| Booklet 15 – Medical and Healthcare Services | |
| Booklet 16 – Engineering and Energy Consultancy Services | |
| Booklet 17 – Management Consultancy Services | |
| Booklet 18 – Market Research Services | |
| Booklet 19 – Advertising Services | |
| Booklet 20 – Quick Reference | |