Malaysia: Investment in the Services Sector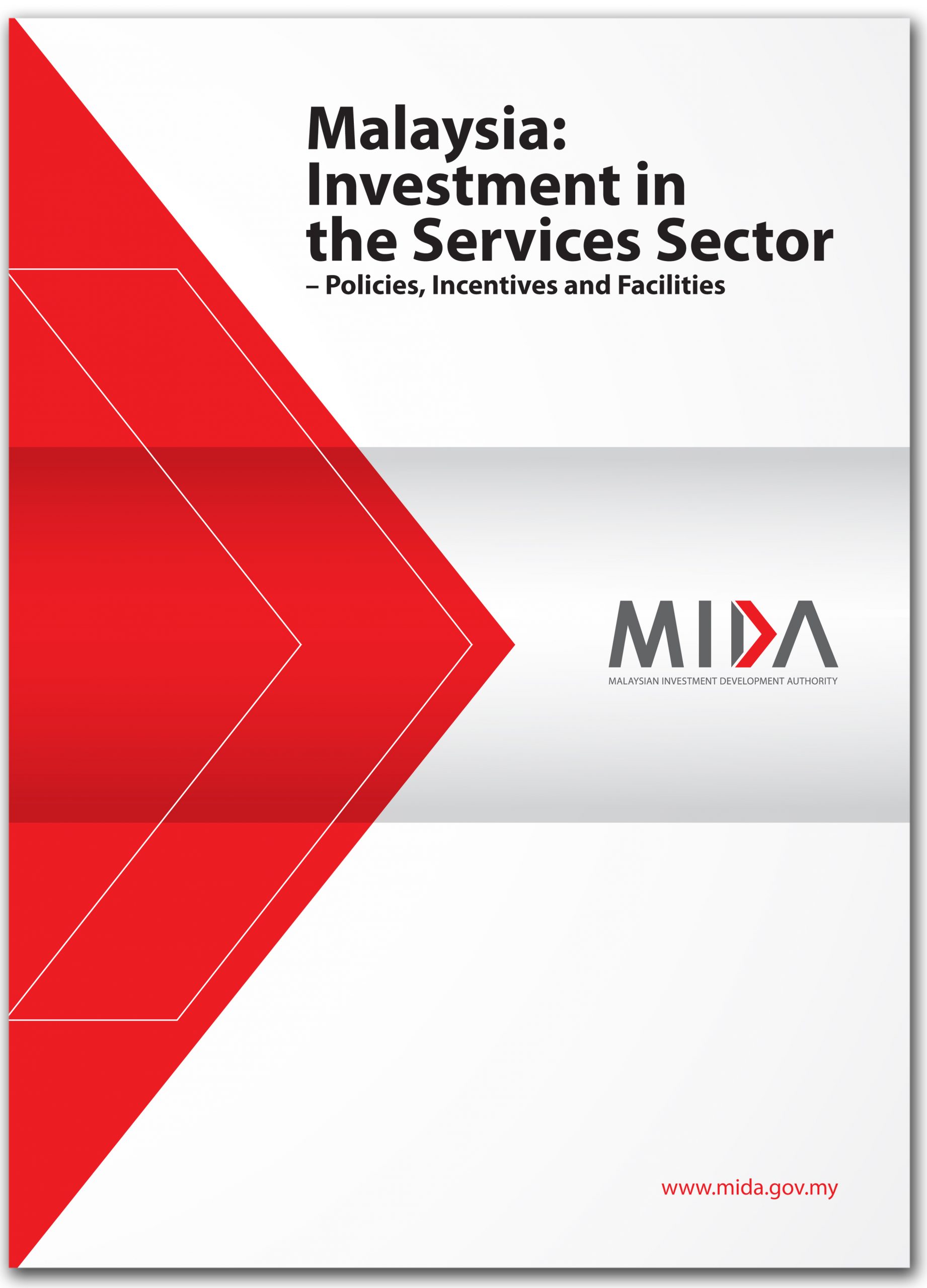 This guidebook serve as a promotional tool to promote investments into the identified services sub-sectors in Malaysia. It consists of a series of 20 booklets prepared by MIDA, which cover 18 sub-sectors.
Containing information on current policies, procedures, incentives, approvals, equity requirements, expatriate employment, and incentives for the identified services sub-sectors. It also provides information on the relevant ministries/agencies/departments and professional bodies responsible for the respective services activities, including details on their addresses, contact points and other useful information.
The following are the downloadable series of booklet in PDF format. These brochures are only available in English version. Contents are last updated in 2018.
Note: Should you have any enquiries, feel free to forward them to [email protected] or contact us at 03 2267 3633.
| | |
| --- | --- |
| Booklet 1 – General Policies, Facilities and Guidelines | |
| Booklet 2 – Regional Operations | |
| Booklet 3 – Research & Development (R&D) | |
| Booklet 4 – Logistics Services | |
| Booklet 5 – Specialised Technical Support Services | |
| Booklet 6 – Information and Communication Technology (ICT) Services | |
| Booklet 7 – Environmental Management Services | |
| Booklet 8 – Distributive Trade Services | |
| Booklet 9 – Tourism and Travel Related Services | |
| Booklet 10 – Education and Industrial Training Services | |
| Booklet 11 – Legal Services | |
| Booklet 12 – Accounting, Auditing and Taxation Services | |
| Booklet 13 – Architectural Consultancy Services | |
| Booklet 14 – Surveying Consultancy Services | |
| Booklet 15 – Medical and Health Care Services | |
| Booklet 16 – Engineering and Energy Consultancy Services | |
| Booklet 17 – Management Consultancy Services | |
| Booklet 18 – Market Research Services | |
| Booklet 19 – Advertising Services | |
| Booklet 20 – Quick Reference | |