Kibing Announces The Launching Ceremony of Its New RM3 Billion Kota Kinabalu Industrial Park (KKIP) Manufacturing Facility
Kota Kinabalu, 1 November 2023 – SBH Kibing Solar New Materials Sdn. Bhd. (SBH Kibing Solar), held a launching ceremony yesterday for its new manufacturing facility at the Kota Kinabalu Industrial Park (KKIP), situated on a 130-acre site. This diversification project will produce solar photovoltaic glass and will create 1,400 new job opportunities, with a commitment to have at least 90 per cent of these positions be filled by local Sabahans. Intensive training programmes will be implemented for the incoming workforce to ensure smooth operations of its new facility. These programmes will be designed to equip local individuals with the necessary skills, knowledge, and expertise required to excel in their roles within the project.
The momentous ceremony was graced by the Chief Minister of Sabah, Datuk Seri Panglima Haji Hajiji bin Haji Noor and was attended by Federal Government officials from the Malaysian Investment Development Authority (MIDA) and Sabah State Government, as well as Mr. Yu Qibing, Chairman of Kibing Group, and key stakeholders.
YB Senator Tengku Datuk Seri Utama Zafrul Aziz, Minister of Investment, Trade and Industry Malaysia (MITI) said, "We welcome SBH Kibing Solar's RM3-billion expansion through its second manufacturing plant in Sabah. This reflects the company's confidence in Malaysia's attractiveness as an investment hub, as well as in our policies on sustainable manufacturing and green economy, particularly as emphasised by the recently launched New Industrial Master Plan 2030 (NIMP 2030). The significant investment in the new plant reaffirms Malaysia's standing as a key player for the complete manufacturing value chain for solar PVs, while also supporting Malaysia's achievement of its net zero GHG emission goal by 2050. We applaud SBH Kibing Solar's investment and its potential for higher-paying, quality employment opportunities, particularly for Malaysians in Sabah."
Datuk Wira Arham Abdul Rahman, Chief Executive Officer of MIDA, expressed his congratulations to the company for reaching another remarkable milestone in its ongoing development in Malaysia, "We extend our heartfelt congratulations to SBH Kibing Solar for its commitment to advancing Malaysia's glass industry and ecosystem. It also serves as evidence of the company's trust in Malaysia's abilities, facilities and workforce. We are optimistic that its new solar photovoltaic glass manufacturing facility will serve as a guiding light for the entire industry, motivating others to emulate its path and contribute to our shared progress and achievements. The spill-over from this investment would certainly benefit Sabah in many ways including transfer of technology and job creations. This would inevitably aid in progressing the state into a thriving manufacturing center and stimulating the economic development of Sabah."
Meanwhile, Mr. Yao XinXi, Kibing Group Assistant Chief Executive Officer, remarked, "With the launch of this solar glass manufacturing plant, we aim not only to produce high-quality solar glass but also to foster local talent and create employment opportunities for the community. Our commitment to excellence in technology, innovation, and sustainability will ensure that the plant operates at the highest standards. I am confident that this strategic investment will not only foster significant advancements in the renewable energy sector but also contribute to the overall socio-economic growth of Sabah. Together, let us embark on this journey towards a more sustainable future, where innovation, collaboration, and environmental consciousness converge for the betterment of Sabah."
He pointed out that the new manufacturing facility in KKIP will be Kibing Group's second plant in Malaysia after the first plant in Negeri Sembilan producing float, ultra-clear and coated glasses since 2017. Kibing Group has other operations in Sabah, namely mining of silica sand and a processing plant located in Sikuati, Kudat.
Sabah was chosen due to availability of raw material of high-quality sand, proximity to market, as well as excellent support from the Malaysian Government. The project aims to obtain all the necessary approvals and kick-start the ground construction in seven months from the concluded negotiation period. So far, the progress has been seamless due to the close cooperation between the federal and state governments.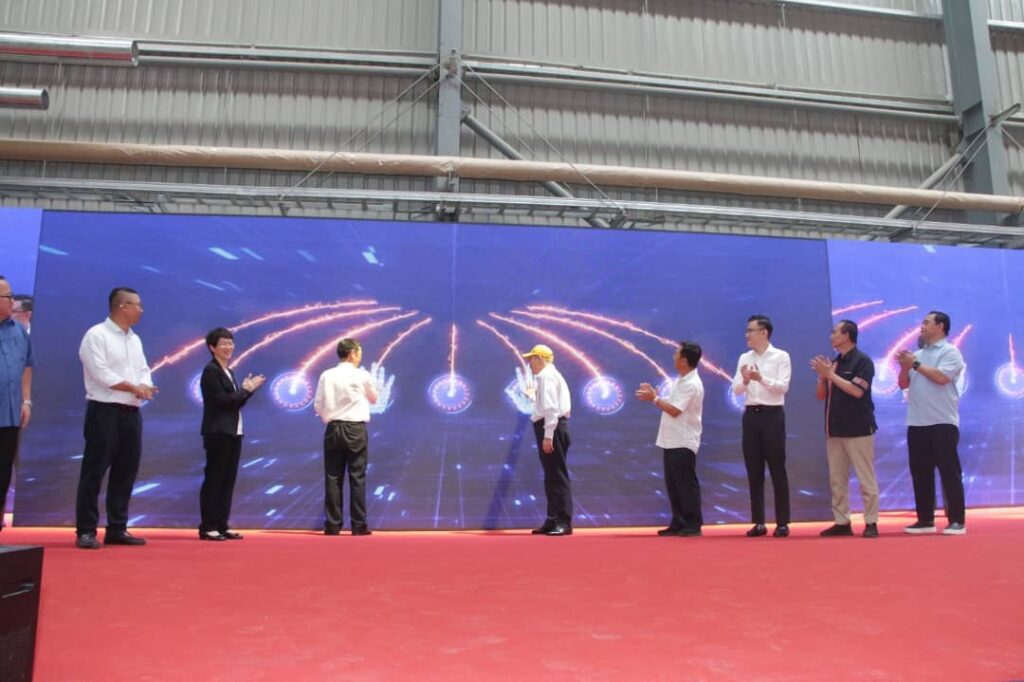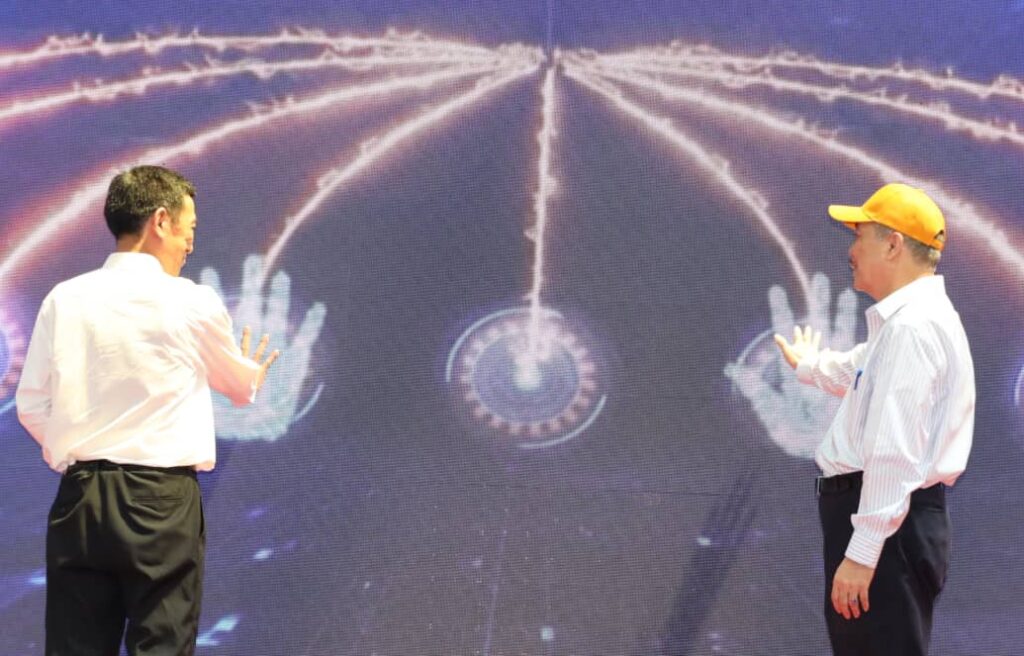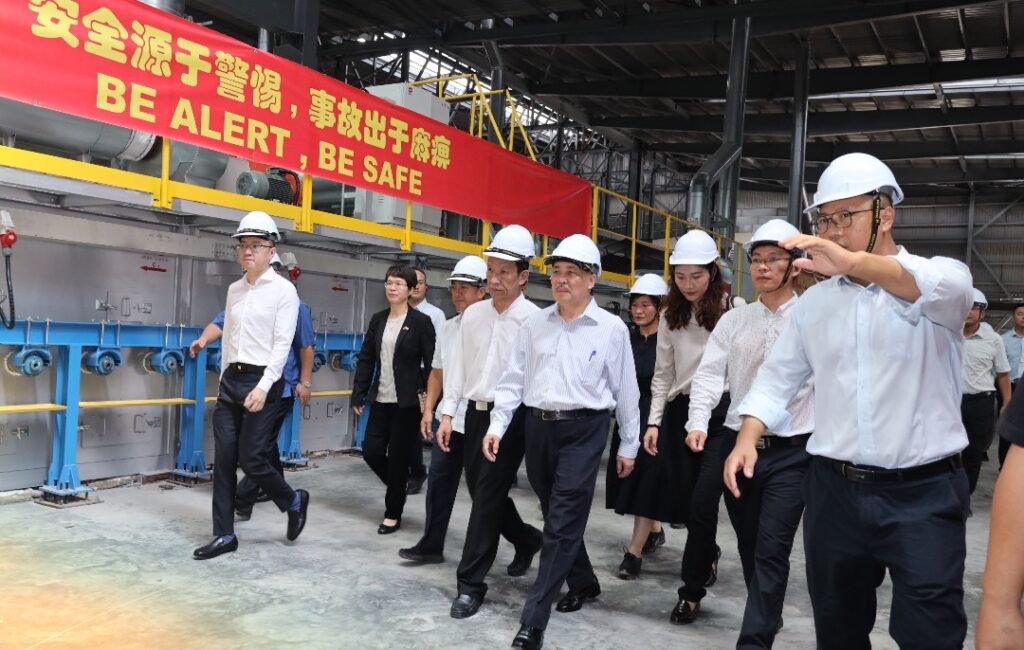 *****
About MIDA
MIDA is the government's principal investment promotion and development agency under the Ministry of Investment, Trade and Industry (MITI) to oversee and drive investments into the manufacturing and services sectors in Malaysia. Headquartered in Kuala Lumpur Sentral, MIDA has 12 regional and 21 overseas offices. MIDA continues to be the strategic partner to businesses in seizing the opportunities arising from the technology revolution of this era. For more information, please visit www.mida.gov.my and follow us on X, Instagram, Facebook, LinkedIn, TikTok and YouTube.
About SBH Kibing Solar New Material Sdn. Bhd.
SBH Kibing Solar New Materials (M) Sdn. Bhd. was incorporated in 2022 to produce Solar Photovoltaic Glass in Kota Kinabalu Industrial Park, Kota Kinabalu, Sabah. Solar Photovoltaic Glass together with transparent semiconductor-based photovoltaic cells, which are also known as solar cells, can be assembled to Solar Module which enable the conversion of light energy (sunlight) through it and convert into electricity. It can be installed on roofs of buildings to produce power for an entire building. With the new Environmental, Social and Governance (ESG) policy, the PV power generated could be considered green or clean electricity because its source is renewable and it does not cause pollution which is aligned with the ESG policy. In addition, rise in demand for solar systems in residential, commercial, and utility scale boosts the growth of the solar PV glass market.
Production and operation of SBH Kibing Solar New Materials (M) Sdn Bhd requires several main machines such as raw material processing equipment, furnace equipment, forming & annealing equipment, quality assurance equipment, flat glass cutting equipment, and glass packing equipment. These technologies require several parts from several countries and will be assembled in China to ensure high technology of machineries and equipment will be used to ensure efficiency and effectiveness of production.
With the investment in advanced technology, the maximum annual capacity is 876,000 MT per annum. 90% of company's majority products will be sold in Malaysia, exporting to ASEAN Countries, South East Asia countries and Europe, United State of America. Amongst the company's main target customers are Risen energy, JinkoSolar Holding Co Ltd, JA SOLAR Technology Co Ltd, and Longi.
For media enquiries, please contact:
MIDA
Ms. Rozita Binti Ibrahim
Director, Building Technology and Lifestyle
Tel: +603-2267 3479
Email: [email protected]
SBH Kibing Solar New Material Sdn Bhd
Tel: 088-497749
Email: [email protected]