CPL AROMAS Announces the Grand Opening of its Fragrance Production Facility in Malaysia
KUALA LUMPUR, MALAYSIA – 7 September 2023 – CPL Aromas, the world's largest fragrance-only fragrance house, is delighted to announce the grand opening of its state-of-the-art production facility in Pulau Indah, Malaysia, strategically located within the Selangor Halal Hub. The ceremony was graced by the presence of distinguished guests, including officials from the Malaysian Investment Development Authority (MIDA), Halal Development Corporation (HDC), CPL Aromas' global staff, suppliers, agents and customers.
CPL Aromas, with a global presence spanning 18 international locations and a customer base extending to over 100 countries, takes immense pride in holding the prestigious Platinum award from EcoVadis, the world's leading provider of business sustainability ratings. This accolade firmly positions CPL Aromas among the top 1% of companies within its category, emphasising its dedication to sustainable business practices. The establishment of the new production facility reflects the company's commitment to business sustainability, with substantial investment directed towards enhancing Production, People and the Planet.
Mr. Sivasuriyamoorthy Sundara Raja, Deputy Chief Executive Officer (DCEO) Promotion and Investment Facilitation of MIDA, stated in his opening speech, "CPL Aromas' Perfumes Plant in Malaysia embodies the spirit of knowledge-intensive manufacturing activities that we are developing. This fully automated plant is not just a symbol of innovation in our industry; it showcases Malaysia's commitment to embracing cutting-edge technology and becoming a hub for technological advancement in the region, aligning perfectly with the New Industrial Master Plan 2030 (NIMP2030)." He further added, "We aim for Malaysia to be Asia's Lifestyle Lab – a location for consumer care companies to churn ideas, design, and develop solutions for consumers in Asia and beyond."
Mr. Thomas Wan, CPL Aromas's Regional Managing Director, highlighted, "The factory is equipped with the latest technology and top-of-the-line machines, equipment, and facilities. Fragrances produced meet the highest standards of quality and excellence. The state-of-the-art production facility design and streamlined process flow achieve high production efficiency. Automated Guided Vehicle (AGV)/Warehouse Management System (WMS) automated warehousing is installed to enhance the efficiency and safety of transport and storage of raw materials in the goods-in area."
"Apart from the advanced production machines, the facility is commissioned to protect the environment and reduce carbon footprints with facilities such as solar panels, cold-storage insulated walls and ceilings, rainwater harvesting system, wastewater treatment plant, energy-saving heat pumps, LED lightings and Clean-In-Place (CIP) cleaning process," Mr. Thomas Wan further added.
Construction of the new production facility was completed in August 2022, followed by machinery, equipment and facilities installation. Trial production started in early June 2023 with full-scale production slated for the year-end. With a land area of 20,000 square metres and a built-up area of about 10,500 square metres, the facility has reserved land for future expansion. Its strategic location near Port Klang enables seamless importation of raw materials and efficient exportation of finished goods to regional markets. All ingredients used and finished products are Halal-compliant, with ongoing efforts to attain ISO9001 accreditation and Halal certification, reinforcing the company's unwavering commitment to exceptional quality and compliance.
Mr. Thomas Wan also highlighted that the production facility serves the Malaysian market while exporting to other ASEAN countries. Due to its high level of automation, the planned workforce for the facility is just about 50 people, with the majority in the semi-skilled and skilled workers categories. Priority is given to local talents for employment and intensive training will be provided to ensure their success in contributing to the company's endeavours.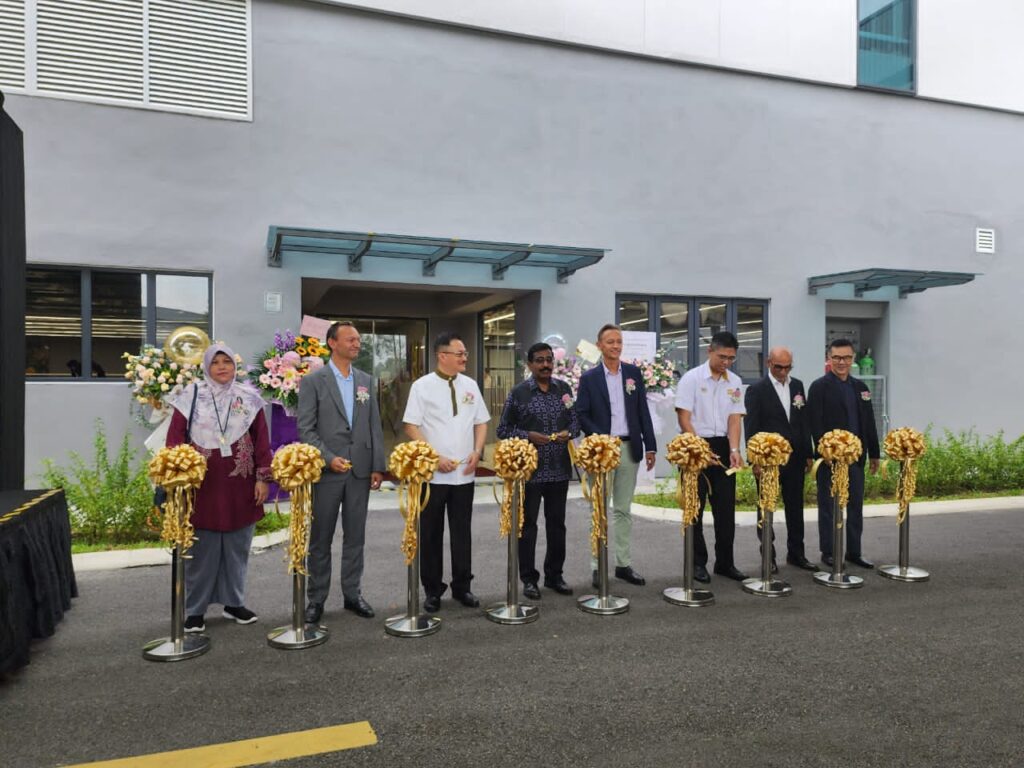 From left to right: Puan Azlina Hamdan (Director, Life Sciences & Medical Technology Division, MIDA), Mr. Nick Picthall, CPL Aromas, Chief Operating Officer, Mr. Thomas Wan, Regional Managing Director, CPL Aromas, Mr. Sivasuriyamoorthy Sundara Raja, MIDA, Deputy Chief Executive Officer (Investment Promotion and Facilitation), Mr. Chris Pickthall, CPL Aromas, Chief Executive Officer, Yang Berusaha Encik Hairol Ariffein Sahari, Chief Executive Officer, Halal Development Corporation, YBhg. Dato' Mathialakan Chelliah, Advisor & Mr. Wong Chun Sin, Director, CPL Aromas (Malaysia) Sdn. Bhd.
*****
About MIDA
MIDA is the Government's principal investment promotion and development agency under the Ministry of Investment, Trade and Industry (MITI) to oversee and drive investments into the manufacturing and services sectors in Malaysia. Starting operations in 1967 with a relatively small set up of 37 staff, MIDA has grown to become a strong and dynamic organisation of over 700 employees. Headquartered in Kuala Lumpur Sentral, MIDA today has 12 regional and 21 overseas offices. MIDA continues to be the strategic partner to businesses in seizing the opportunities arising from the technology revolution of this era. For more information, please visit www.mida.gov.my and follow us on X, Instagram and Facebook, LinkedIn, TikTok and YouTube channel.
About CPL Aromas
CPL Aromas' area of expertise is developing fragrances for Fine Fragrances, Personal Care, Fabric Care, Household Care and Air Care categories
Let's Create Together
For further information, please contact:
MIDA
Ms. Azlina Hamdan
Director, Life Sciences & Medical Technology Division
T: +603-2267 3791 | E: [email protected]
CPL Aromas
Mr. Kennedy Chua
General Manager, Malaysia Manufacturing
T: +603-3161 7128 I E: [email protected]