ON Semiconductor (M) Sdn Bhd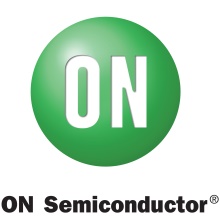 ON Semiconductor (M) Sdn. Bhd. was established in Seremban, Negeri Sembilan in 1999 as a spin-off from Motorola Semiconductor Division. The company is the premier supplier of high performance silicon solutions for energy efficient electronic which enables energy efficient electronics for greener world and provides a broad array of products and solutions. It is also a leader in focus end markets in the automotive, computing, consumer, wire and wireless communications, industrial/medical/mil – aero, led lightings and smart grid sectors.
ON Semiconductor (M) Sdn. Bhd. is the single largest employer and the employer of choice in Negeri Sembilan providing jobs for 6,300 Malaysian. Over the past 19 years, the Company has invested RM2.7 billion in Malaysia. Local employees are trained into high skilled workers to move up the value chain.
MIDA has been very supportive throughout the establishment of the company and has provided grants for training, technology transfer, research and development. MIDA has also supported the Company in establishing a special manufacturing line and failure analysis lab.
MIDA's support has enabled ON Semiconductor (M) Sdn. Bhd. to attract more corporate investments into the country. As we venture into new technology areas in the coming years, we look forward to working with MIDA on more value added packages such as investments in R&D and Industry 4.0 programmes.