Survey on Manufacturing Licence
The Malaysian Investment Development Authority (MIDA) is currently in the process of gathering information related to the Manufacturing Licence (ML) thus inviting all companies approved with the ML to participate in the online survey.
The survey can be accessed from 1 November 2023 until 31 December 2023 and will take less than 5 minutes to complete. The information obtained will be used to plan, formulate and implement the way forward policies for the purpose of national development and the interest of the industry in the future.
Companies with multiple licences will need to fill up the survey once only and information on the approved location and approved products will be based on the company's main core location and product.
Your participation in this survey is significant and the data collected will be treated privately, under strict confidentiality and used for MIDA purposes solely.  MIDA is looking forward to receiving your feedback for the survey by using the following link/QR Code:
a) Link :
https://www.surveymonkey.com/r/SurveyonStatusML; or
b)  QR Code: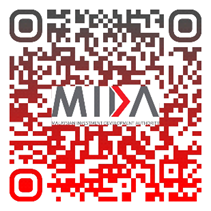 Important: Companies will NOT be discriminated or penalised on the feedback given. Therefore, please provide actual data/feedback for the survey. Your contribution would be very useful in guiding the policy of Manufacturing Licence to be consistent with national economic policies and promote the orderly development of manufacturing activities in Malaysia.