Tesla Sees Malaysia as a Promising Market For its Electric Vehicles
thu20julAll DayTesla Sees Malaysia as a Promising Market For its Electric Vehicles(All Day: thursday)
Event Details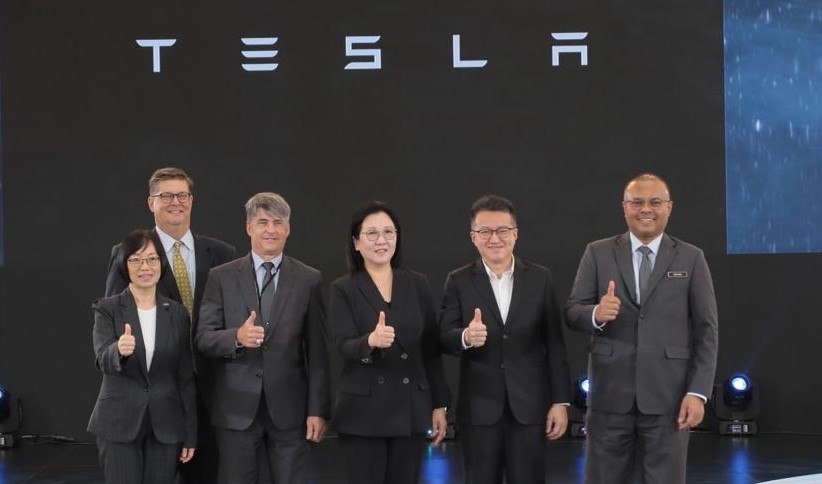 Tesla Sdn Bhd, the Malaysian arm of the renowned set American electric vehicle (EV) manufacturer Tesla Inc., has proudly established its presence in Malaysia, reaffirming its unwavering dedication to propelling sustainable mobility while fuelling economic development of Malaysia. Embarking on this exciting journey, Tesla has unveiled the Model Y, its inaugural offering in the local market. This heralds a significant step towards offering Malaysians cutting-edge transportation choices while supporting the nation's environmental objectives by curbing carbon emissions. The Model Y launch is only the first step, as Tesla plans to unveil more vehicle models in the future, tailored to the diverse preferences and needs of the Malaysian audience.
Tesla's arrival also entails a substantial investment in charging station infrastructure, which will not only expedite the adoption of EVs but also contribute to the growth of sustainable transportation systems. Furthermore, the company is committed to upskilling and knowledge transfer, as local mechanics are trained to diagnose and repair Tesla vehicles. This initiative not only elevates the skills of Malaysian professionals but also sets the foundation for developing domestic supply chains, ensuring the availability of parts and services.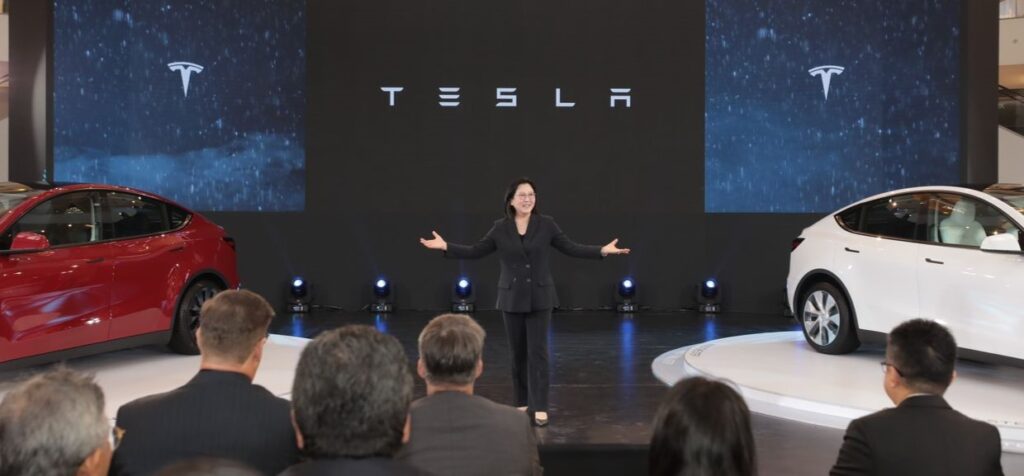 Aligning with National Initiatives
Tesla's strategic expansion harmoniously aligns with Malaysia's Battery Electric Vehicle (BEV) Global Leaders initiative, led by the Ministry of Investment, Trade and Industry (MITI). This underscores Tesla's commitment to advancing sustainable mobility and fostering economic growth in Malaysia. The company's entry into the market ignites optimism among investors, government bodies, and the general public, all united by a shared vision for a greener future.
With innovation, sustainability and customer satisfaction at its core, Tesla is poised to reshape Malaysia's automotive landscape. This transformation is a testament to the company's dedication to advancing Malaysia's commitment to carbon neutrality by 2050, in alignment with Malaysia's pledge to reduce carbon emissions under the United Nations Framework Convention on Climate Change (UNFCCC). Reflecting these ambitions, Malaysia's Low Carbon Mobility Blueprint and National Energy Policy outline ambitious targets for electric vehicle adoption. By 2030, the nation aims to have at least 15% of xEV in the total industry volume and 38% by 2040, bolstered by the construction of 10,000 charging facilities by 2025.
MIDA is strategically dedicated to a comprehensive transformation of Malaysia's industrial and investment scene and strives not only to attract Tesla-like investors, but also to lead the charge in innovative 'greener' economic opportunities, resulting in the creation of higher-income job opportunities for Malaysians. From 2018 to March 2023, MIDA has approved 58 projects totalling RM26.2 billion in the EV and its related ecosystems. The approved investments span various areas, including EV assembly, manufacturing of EV parts and components as well as its charging components.