MOU to Attract Investments in High Value and Technology-based Services
fri18dec10:00 amfri12:00 pmMOU to Attract Investments in High Value and Technology-based Services10:00 am - 12:00 pm
Event Details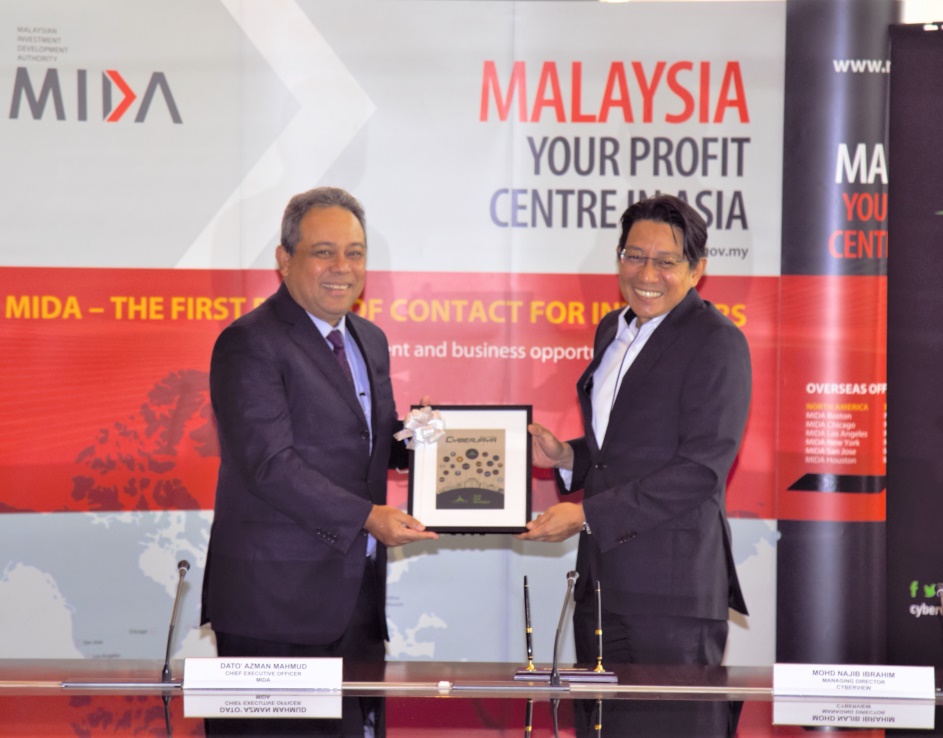 On 8 December 2020, Cyberview Sdn. Bhd. Cyberview) signed a Memorandum of Understanding (MOU) with the Malaysian Investment Development Authority (MIDA). The event held at MIDA HQ, Kuala Lumpur Sentral aimed to leverage the two organisation's capabilities and strength in capitalising domestic direct investment (DDI) and foreign direct investment (FDI) opportunities in Malaysia as their choice location for high and deep technology projects.
Dato' Azman Mahmud, Chief Executive Officer of MIDA, during the event said that the collaboration in attracting quality investment augurs well for the country's economy as the market looks to gather momentum post the COVID-19 pandemic. "MIDA seeks to not only promote the development of our industrial ecosystems but also to ensure that the enablers are in place. This includes having the right infrastructure and facilities in place to cater to the requirements of businesses, particularly as we weather this pandemic. This MOU with Cyberview is undoubtedly a step towards this goal." Dato' Azman said.
Mr. Najib Ibrahim, Managing Director of Cyberview highlighted that Cyberview will be working closely with MIDA to entice and bring home sustainable investments in high value activities including Principal Hubs, Global Distribution Centers, innovative and technologybased services. He said "We also aim to increase job opportunities, particularly in techrelated fields as well as encourage capital transfers into Cyberjaya, and ultimately Malaysia. We are confident that this MOU will enhance our city's innovative ecosystem by spurring R&D&C activities, with efforts focused on technology clusters such as smart mobility, smart healthcare and digital creative. However we are not entirely limited to these three areas as our new masterplan for Cyberjaya aims to create a unique identity for the smart city as a preferred tech investment location." Najib added "Forward-looking companies with innovation high on their agenda have been able to focus on gaining their competitive edge amidst the volatility and uncertainties of today's business environment. Companies are now starting to recognise digitalisation and innovation as strategic elements to ensure business resiliency, continuity, and growth. Organisations that are looking for a quick start to their digitisation journey can explore global tech hubs like Cyberjaya that offers an innovation ecosystem supported by affordable infrastructure, a wealth of human capital incentives as well as governmen and regulatory support,"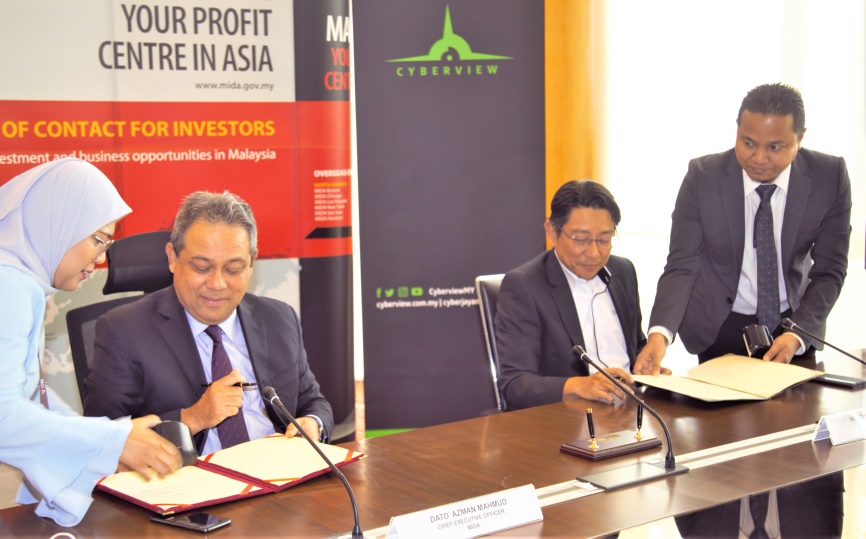 The Government has mandated Cyberview to catalyse Cyberjaya's journey towards becoming a global tech hub. In its new role as the tech hub developer, Cyberview will focus on key initiatives to advance the development of Cyberjaya including efforts to cultivate a robust and welldeveloped ecosystem for the city's existing and potential companies.
Time

(Friday) 10:00 am - 12:00 pm