MIDA Takes the Stage as One of The Panellist at the 2nd Edition World ESG Summit
thu21sepAll Dayfri22MIDA Takes the Stage as One of The Panellist at the 2nd Edition World ESG Summit(All Day)
Event Details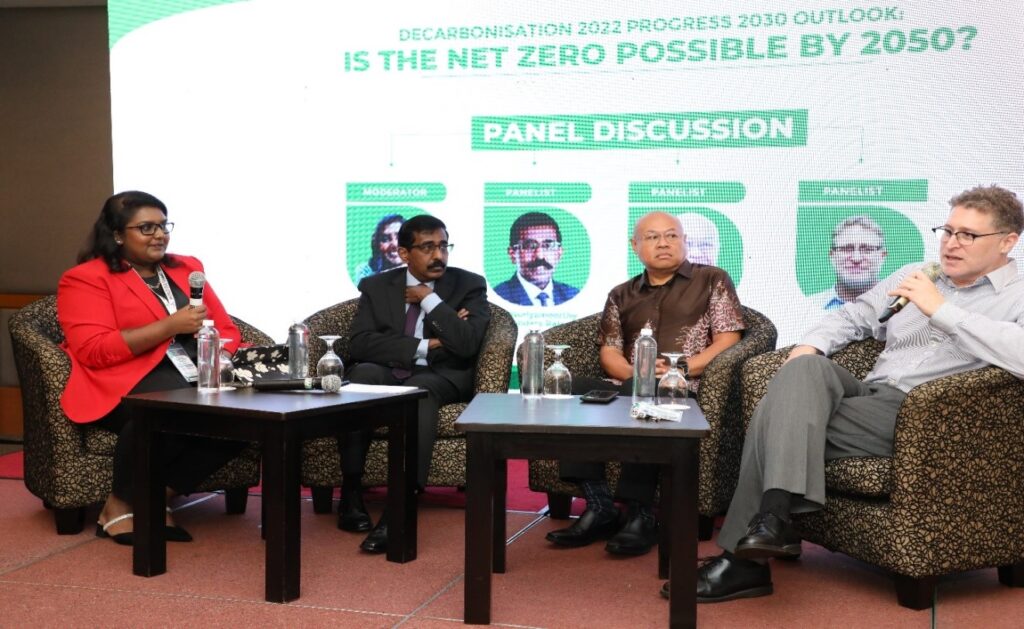 The Malaysian Investment Development Authority (MIDA) actively participated at the 2nd Edition World ESG Summit, held in Kuala Lumpur from August 21-22, 2023. The summit brought together global thought leaders to delve into crucial discussions on Environmental, Social, and Governance (ESG) practices and sustainability in business.
Elevating Sustainability on Global Stage
The summit commenced with an insightful opening remark by Ms. Kalyani Inampudi, an independent ESG and carbon consultant. Esteemed speakers from the industry, including Dr. M. Chandra Sagaran, Chairman of Malaysia Green Technology Society, and Ms. Norhasliza Binti Mohd. Mokhtar, Senior Director of Climate Action Group of Malaysian Green Technology & Climate Change Corporation (MGTC), delivered compelling speeches on ESG.
Decarbonisation 2022: Progress Towards 2030 and Beyond
The climax of the event was the panel discussion, "Decarbonisation 2022 Progress 2030 Outlook: Is Net Zero by 2050 Achievable?" The panel featured Mr. Sivasuriyamoorthy Sundara Raja, Deputy Chief Executive Officer (Investment Promotion and Facilitation), MIDA, alongside ESG experts, including Mr. Bakhtiar Talhah, Founder and CEO of JEJAWI Advisors, and Mr. Mitch Gelber, CEO at Malaysia Green Building Council (MGBC).
The discussion revolved around Malaysia's current strides in decarbonisation, its journey towards achieving net-zero emissions by 2050, and the adoption of renewable energy sources and eco-friendly practices. The panel also discussed the challenges faced by investors when incorporating ESG elements into their investment decisions and identified key areas for government and policymakers to expedite decarbonisation.
MIDA's Commitment towards Sustainability
During the panel discussion, Mr. Sivasuriyamoorthy Sundara Raja highlighted MIDA's pivotal role in supporting the Government's National Determined Contribution (NDC) to achieve the climate change target for Net Zero Emission by 2050. MIDA's initiatives, including the Green Investment Tax Allowance (GITA) and the Green Income Tax Exemption (GITE), have incentivised investments in green technology since 2014.
The Corporate Green Power Programme (CGPP) further supports environmentally conscious companies in fulfilling their ESG and sustainability commitments by facilitating the purchase of renewable energy. The CGPP provides a platform for purchasing renewable energy (RE) through virtual power purchase agreements (VPPAs) with solar power producers, with agreed terms and conditions.
The National Energy Transition Roadmap (NETR): A Transformative Vision
Malaysia's commitment to sustainability is underscored by the National Energy Transition Roadmap (NETR). This roadmap, launched in two parts, focuses on transitioning from a fossil fuel-based economy to a high-value green economy. Part 1, launched on July 27, 2023, identifies flagship catalyst projects and impact initiatives, while Part 2, launched on August 29, 2023 concentrates on establishing a low-carbon pathway, energy mix, and emissions reduction targets necessary for the energy sector.
Sustainability: Propelling Malaysia Future
Malaysia's commitment to sustainability echoes the government's emphasis on the green technology sector. This alignment has propelled Malaysia to the top of the Energy Transition Index (ETI) in Southeast Asia and No. 35 in the world, as recognised by the World Economic Forum (WEF). This achievement positions Malaysia as a technology-driven, content-rich economy, primed to attract substantial global investments in clean technologies and products. This transformation is set to usher in a new era of high-quality investments.
MIDA's Ongoing Commitment
Looking ahead, MIDA remains committed in promoting sustainable investments, with a focus on integrating ESG principles into industry regulations. The government is developing an ESG framework for manufacturing, guiding businesses toward ESG adoption to attract foreign investment and global supply chain integration. MIDA's proactive stance aligns with NETR, the Twelfth Malaysia Plan (12MP), and SDGs.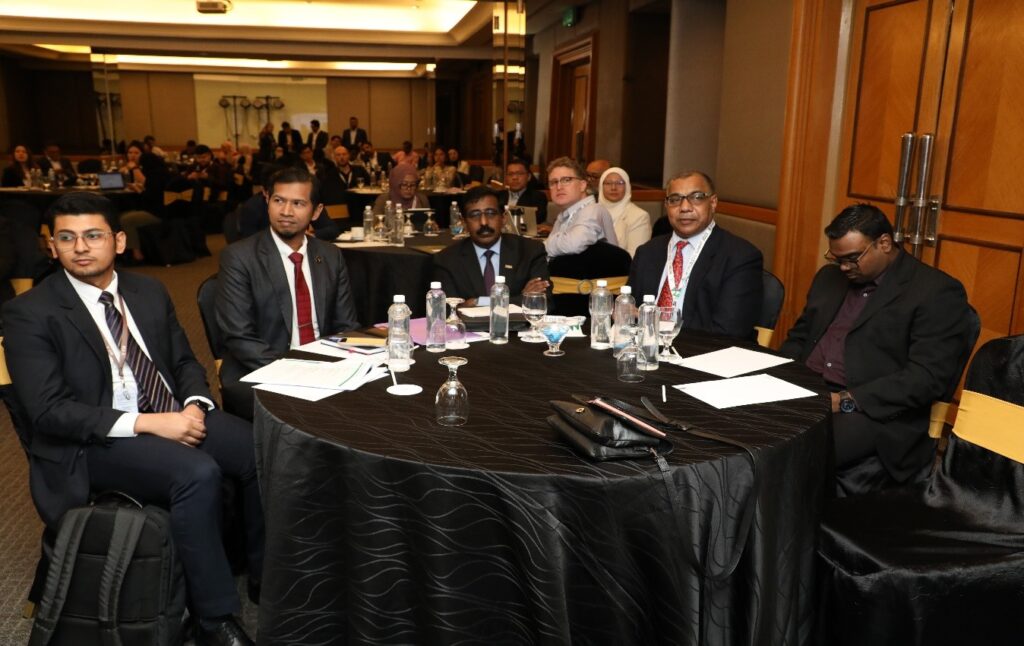 Time

september 21 (Thursday) - 22 (Friday)