MIDA - Federation of Malaysian Manufacturers (FMM) Webinar on Economic Recovery
tue10nov1:00 pmtue5:00 pmMIDA - Federation of Malaysian Manufacturers (FMM) Webinar on Economic Recovery1:00 pm - 5:00 pm
Event Details

MIDA and Federation of Malaysian Manufacturers (FMM) conducted a webinar for its members via Zoom which was broadcasted live via a Facebook page on 10 November 2020. Tan Sri Dato' Soh Thian Lai, FMM President delivered the welcome remarks; while Tan Sri Saw Choo Boon, a FMM Council Member moderated the session. Dato' Azman Mahmud, Chief Executive Officer (CEO) delivered a key speech entitled "The Current Investment Climate in Malaysia amidst the COVID-19 Pandemic and Updates on Investors Support for Business Recovery".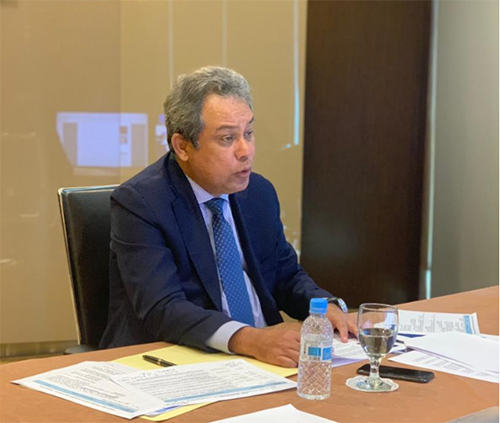 Dato' Azman shared the latest updates on MIDA's Q3 2020 investment announcement, which recorded an increase of 17 per cent to RM65.3 billion worth of approved investment in the manufacturing sector compared to RM56 billion in 2019. The nine months figures also showed the domestic direct investment (DDI) in the manufacturing sector leaping 45.5 per cent to RM25.9 billion.
The high-quality investments signify that Malaysia is capable of meeting the stringent demands of highly regulated industries, supported by the robust and diverse array of the domestic supply chain. Many of the initiatives introduced in the economic stimulus packages this year were also geared towards facilitating DDI.
Participants were briefed on investor-support business recovery facilitation by MIDA. This includes the enhanced online modules, namely e-Manufacturing License (e-ML), e-Incentive and, Import Duty and Sales Tax exemption applications under PENJANA initiatives. The set-up of a dedicated unit, Project Acceleration and Coordination Unit (PACU) also assists in expediting the necessary approval processes by government stakeholders and rapid implementation of approved projects.
MIDA continues to engage anchor companies, both foreign and local, in making Malaysia an attractive location for high technology and value-added projects. The government support is necessary to sanction knowledge transfer to the local supply chain, thus creating opportunities for local companies to link the global supply networks.
On this note, a Domestic Investment Coordination Platform has been established in MIDA to support local companies to harness new growth sources. FMM members are welcomed to bridge financial and technology gaps as well as gain market access through strategic collaboration with potential partners. Local companies may also apply for Special Reinvestment Allowance (RA), Domestic Strategic Fund (DISC), Industry4Wrd Incentives and join the experimentation under the MIDA Lighthouse Project.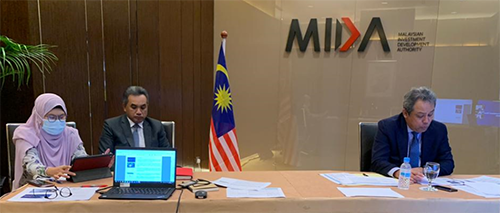 Amidst the recently announced Budget 2021, Dato' Azman updated on the latest PENJANA stimulus package in its focus to empower Rakyat, propel businesses and stimulate the economy. Highlights of Budget 2021 among others include the new incentives for the manufacturing of pharmaceutical products related to Covid-19 potential vaccines and commercialisation of R&D findings from the Institutions of Higher Learning in Malaysia.
Private sector employers employing new graduate and participating in apprenticeship programmes are also eligible for deductible allowances.
In addition, there is an increase of permissible limit to value added activities for companies operating in Free Industrial Trade Zones (FIZ) and Licensed Manufacturing Warehouse (LMW).
Dato' CEO of MIDA concluded by encouraging participants to approach MIDA on their project proposals for high-tech based investments. The insightful webinar which included a Q&A session successfully registered 294 FB viewers and over 100 participants via Zoom.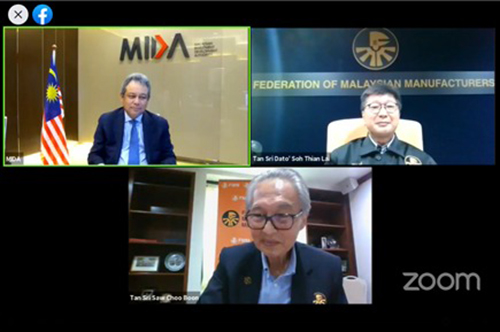 Time

(Tuesday) 1:00 pm - 5:00 pm