MIDA Career Fair a Hit at MITI Day 2022!
sun16oct8:00 amsun10:00 pmMIDA Career Fair a Hit at MITI Day 2022!8:00 am - 10:00 pm
Event Details

495 candidates interviewed for nearly 3,000 job opportunities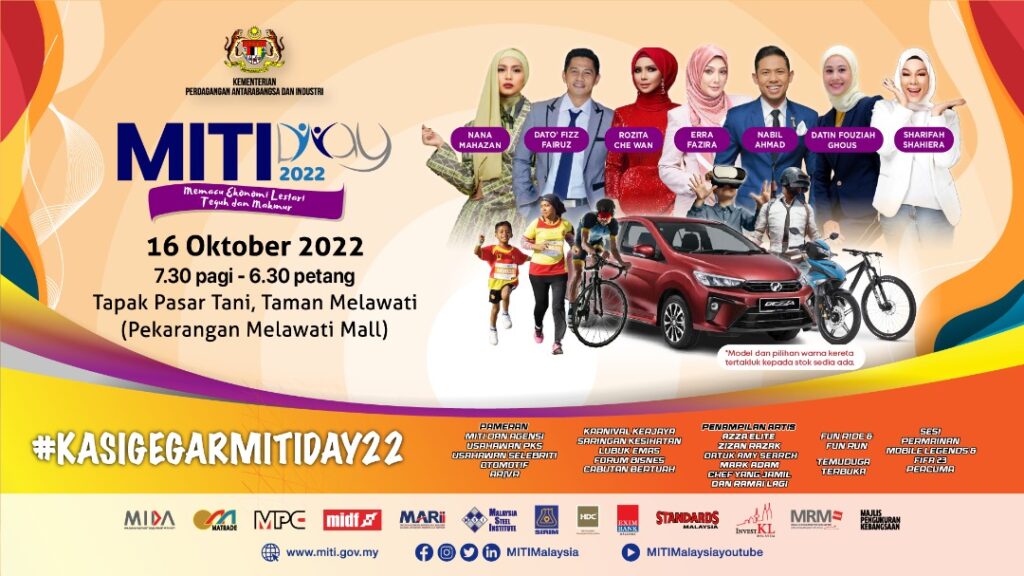 On 16 October 2022, the MIDA Career Fair brought together 27 leading companies from various industries – including electrical and electronics, automotive, mechanical and engineering, and information technology – that offered nearly 3,000 job opportunities which promised good prospects for the applicants.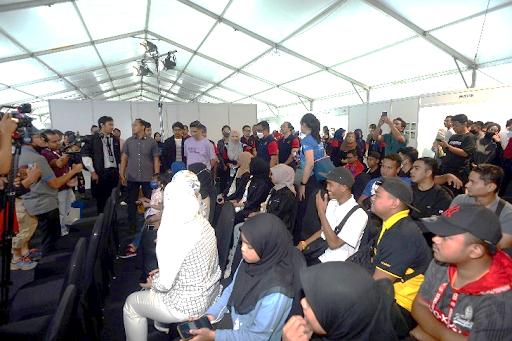 Among the participating multinational corporations included Austrian high-end printed circuit board and semiconductor substrates designer and manufacturer Austria Technologie & Systemtechnik Aktiengesellschaft (AT&S); industrial conglomerate Panasonic Holdings Corporation; copper foil manufacturer SK Nexilis Co. Ltd; semiconductor giant Lam Research Corporation; multinational corporation and technology company STMicroelectronics N.V.; electronics manufacturer Wistron Corporation; and cloud services server and Hyperscale Data Center giant Wiwynn Corp. Local companies – namely Proton Holdings Bhd; YTL Data Center Holdings Pte Ltd; UMW Corporation Sdn. Bhd.; Unisem (M) Bhd; and Pentamaster Corp – also participated in the career fair to fill pertinent positions for their operations. The jobs offered comprised of engineer positions (33%) and technician roles (28%), followed by operators (16%), executives (12%), internships (8%), and managerial (3%) roles.
These participating companies also conducted open interviews, resulting in 495 candidates being interviewed during the event, with 420 candidates (85%) selected for a second round of interviews.
The MIDA Career Fair was held in conjunction with MITI Day 2022 at Tapak Pasar Juadah in Taman Melawati, Gombak, and was officiated by Senior Minister and Minister of International Trade and Industry YB. Dato' Seri Mohamed Azmin Ali.
This programme, led by MIDA's Industry Talent Management and Expatriate Division, is part of the agency's efforts to provide a platform to facilitate talent matching and supply for industrial development, particularly for investment projects approved within the manufacturing and selected services sectors. This is, of course, concurrent to directly promoting available employment opportunities for local graduates and job seekers in Malaysia.
As anticipated, university graduates were the highest category of job seekers who participated in the event, followed by polytechnic graduates, college students, and school leavers, where a majority of them were from engineering and business administration backgrounds.
A discussion panel entitled "Bual Kerjaya: Ayuh Kita Sertai Industri!" was also organised to share industry insights and career development opportunities to job seekers. Famous local host Mr. Fahrin Ahmad moderated the session, where representatives from Lam Research, UWM, and YTL DC South shared their valuable knowledge, insights and experiences. The programme successfully garnered candid interaction between the speakers and the audience, especially during the Q&A session that covered everything from how to secure jobs to planning one's career.
Without a doubt, the MIDA Career Fair was a success! It was a necessary and appropriate platform for both industry players and job seekers, which created awareness on MIDA's efforts in matching our stakeholders' requirements – particularly on the area of talent – and aligned with Malaysia's industrial development needs.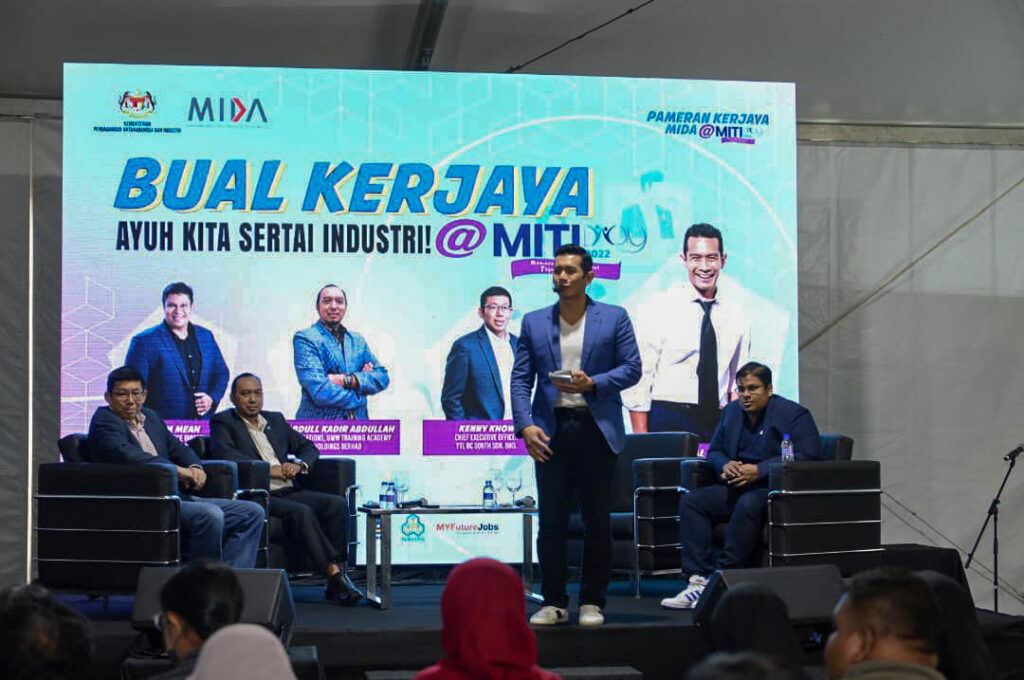 Time

(Sunday) 8:00 am - 10:00 pm