MDBC Innovation & Sustainability Awards (MISA) 2021/22
wed16novAll DayMDBC Innovation & Sustainability Awards (MISA) 2021/22(All Day: wednesday)
Event Details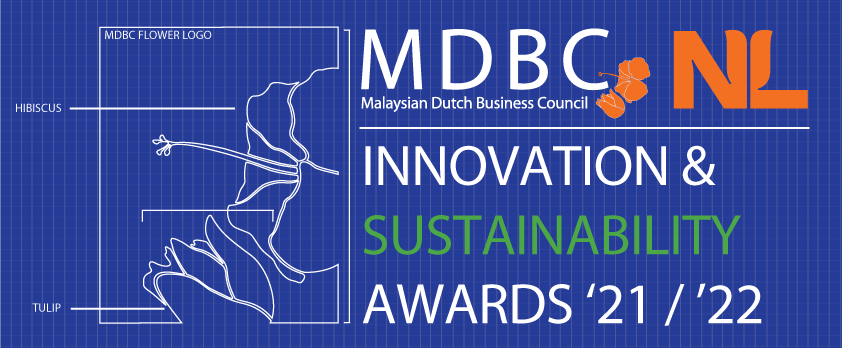 Background Information
The Malaysian Dutch Business Council (MDBC), one of the leading Dutch Chambers of Commerce worldwide, has expanded the competition categories and opened submissions for their cornerstone event – the MDBC Innovation & Sustainability Awards (MISA). The ninth edition of this unique, well – known, and respected program, MISA '21 / '22 is an acknowledgment of MDBC's 25th anniversary which took place last year, and will be the highlight of the 'Month of the Entrepreneur' celebration which is taking place during the month of November.
MDBC's unique and innovative Awards Program is a platform to showcase the best practices of companies in the areas of Sustainability and Innovation, recognizing them for their excellence and trailblazing spirit in these fields.  MISA '21 / '22 has been expanded to seven (7) categories which range from investment and export to entrepreneurship, FWAs, and Dutch – Malaysian partnerships.  As always, MISA is open to all (to compete and attend), but specific categories are restricted to MDBC members only.  MDBC invites all Malaysian companies who are interested in participating (whether competing or as audience members) to register and participate.  For additional information on the categories and the event itself, kindly visit www.mdbc.com.my/mdbc-awards-program.
Promotional Message
(For NFIA's platforms to promote MISA)
MDBC's annual awards program – the MDBC Innovation and Sustainability Awards (MISA) is back, this year as a special edition in conjunction with MDBC's 25th anniversary. Therefore, we have exciting new award categories that will offer much wider opportunities to companies such as yours!
MISA is scheduled to take place in November 2022, as part of a dedicated "Month of Entrepreneurship" that the Netherlands Embassy and MDBC are initiating.
We want to encourage you to participate in the MISA awards this year.
The special award category in which we would like to encourage YOU to participate in the "Outstanding Malaysian investor in the Netherlands" category. Go for it!  Don't hesitate to join now in our special MISA event, by submitting a nomination form via the MDBC website before 22 September 2022!  
If you have any questions or require support to submit your nomination, please let me know by contacting [email protected].
For more information about this category, you can click here. To submit your entry, you may sign up here.
We look forward to receiving your submission(s) and expect an exciting competition this year!