Leading Malaysia's Charge in Sustainable Investments across ASEAN
sat02sep9:00 amsat6:00 pmLeading Malaysia's Charge in Sustainable Investments across ASEAN9:00 am - 6:00 pm
Event Details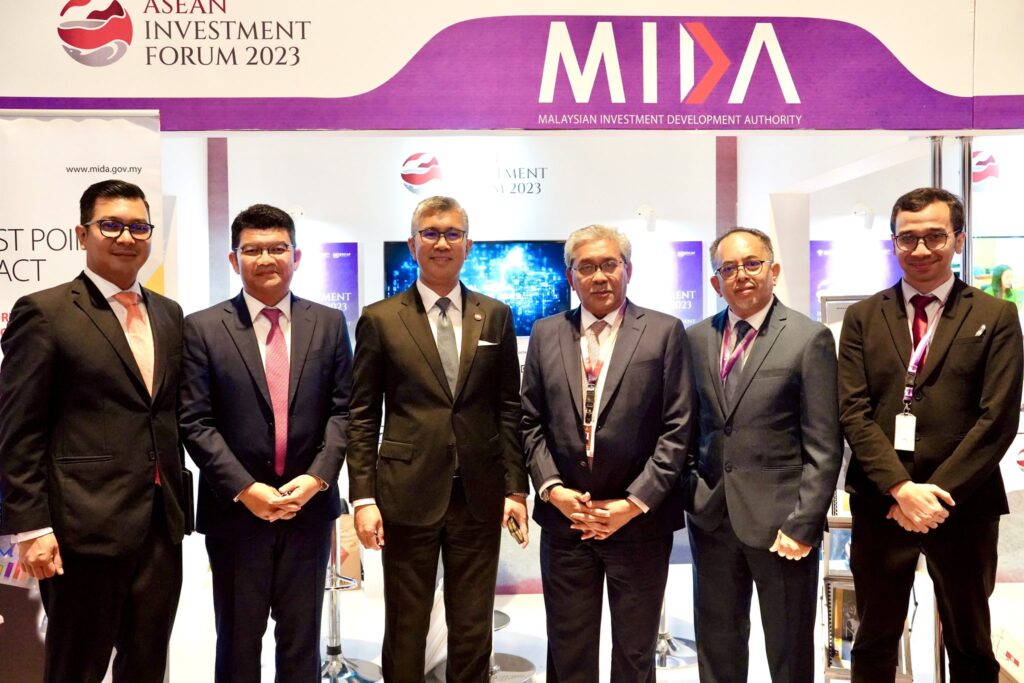 Malaysia has taken a pioneering stance in the realm of sustainable investments within ASEAN, with the MIDA leading the charge. Invited by the Economic and Social Commission for Asia and the Pacific (ESCAP), Badan Koordinasi Penanaman Modal (BKPM), and ASEAN-BAC; MIDA is strategically positioned to assume a vital role at the ASEAN Investment Forum on Investments for Sustainable Development.
The Chief Executive Officer of MIDA, Datuk Wira Arham Abdul Rahman, was honoured as a panelist, where he shed light on pathways for inclusive and sustainable development within ASEAN, while emphasising the crucial role of private investments in catalysing this transformation. ESCAP and BKPM showcased unwavering dedication to achieving the Sustainable Development Goals (SDGs) in the region, with a particular focus on renewable energy as a critical avenue for sustainable growth.
During the forum, MIDA showcased Malaysia's commitment to sustainable energy through its groundbreaking Corporate Green Power Programme (CGPP). The CGPP, tailored to revolutionise the renewable energy landscape within the nation, empowers private entities to engage in virtual Power Purchase Agreements (PPAs) with solar developers. With a substantial allocation of 800 MW for the CGPP, Malaysia is propelling itself towards a cleaner and more sustainable energy mix, harmoniously aligning with the nation's ambitious renewable energy targets.
MIDA actively encourages investments in green technologies through a range of incentives, most notably the Green Investment Tax Allowance (GITA) and Green Income Tax Exemption (GITE). These incentives robustly fortify Malaysia's position as an attractive investment destination, particularly within the renewable energy domain.
As Malaysia forges ahead, aligning its efforts with ESCAP and BKPM for sustainable development, it becomes clear that strategic international collaborations are pivotal. Malaysia's strategic location in Southeast Asia, bolstered by a skilled workforce and access to a large market, places it favourably to attract capital inflows and propel sustainable investments across the region.
In essence, the ASEAN Investment Forum on Investments for Sustainable Development has becomea pivotal platform for Malaysia, with MIDA assuming a central role in advocating for sustainable investments. MIDA's active promotion of green technologies underscores Malaysia's steadfast dedication to nurturing a sustainable energy landscape. Armed with a strategic blend of policies, incentives, and international collaborations, Malaysia is leading the charge of sustainable investments within the ASEAN region
Time

(Saturday) 9:00 am - 6:00 pm