International Greentech and Eco Products Exhibition and Conference Malaysia (IGEM) 2023
wed04octAll Dayfri06International Greentech and Eco Products Exhibition and Conference Malaysia (IGEM) 2023(All Day)
Event Details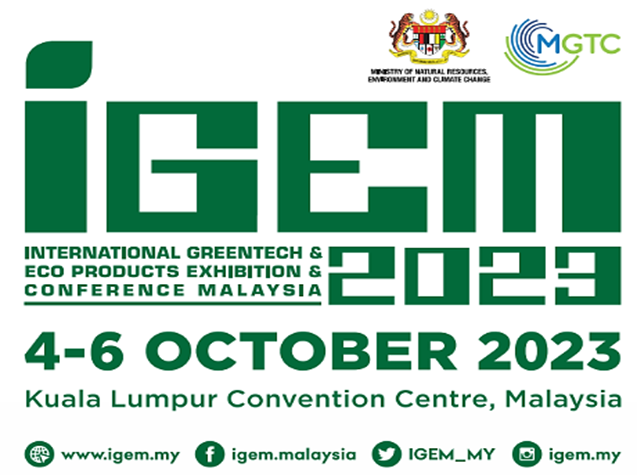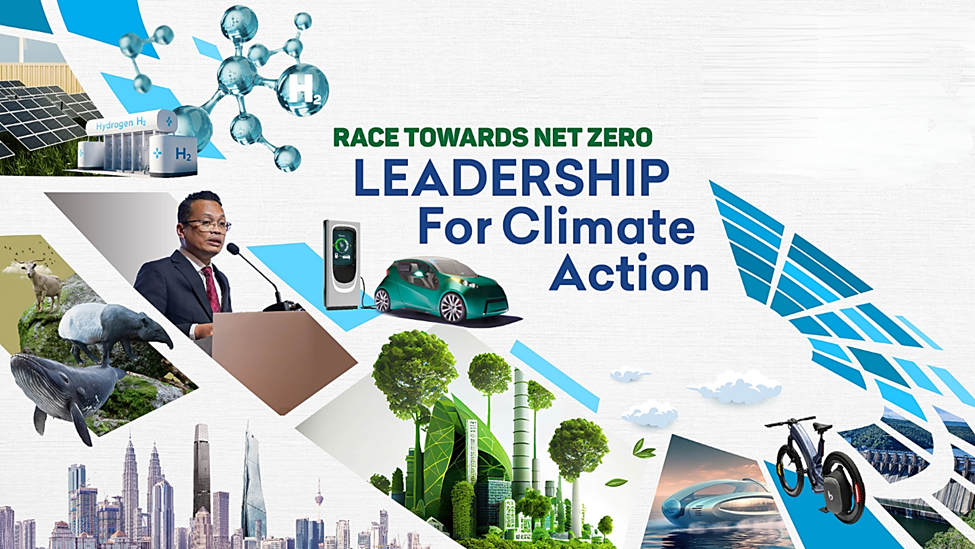 The International Greentech and Eco Products Exhibition and Conference Malaysia (IGEM) 2023 is gearing up for its milestone edition, reaffirming its status as the premier trade event for green technologies and eco-solutions in Southeast Asia. IGEM 2023 is scheduled to unfold from October 4 to 6, 2023, right within the impressive halls of the Kuala Lumpur Convention Centre (KLCC). This prestigious event is co-organized by the Ministry of Natural Resources, Environment and Climate Change (NRECC) and the Malaysian Green Technology and Climate Change Corporation (MGTC), highlighting its significance as a vital platform for green energy businesses and solution providers to unveil their latest innovations. IGEM offers an exceptional opportunity to tap into the burgeoning ASEAN market. Since its inception in 2010, IGEM has played a pivotal role in facilitating business leads worth RM41 billion and has welcomed over 530,000 visitors from 112 countries.
We are delighted to announce that MIDA will be participating as a strategic partner for IGEM 2023. This strategic collaboration elevates the event's stature even further. We extend a warm invitation to representatives from your Division/Unit to participate in this event and explore its myriad opportunities. Please refer to the attached official program details for your convenience, and kindly register at the designated counter located on Level 1, Halls 1 & 2, KLCC.
As part of our involvement in IGEM 2023, MIDA will host Business Consultation sessions at Booth No.: 2115 – 2118 in Hall 2, KLCC. In tandem with IGEM 2023, MIDA will share valuable insights into investment opportunities within the green technology sector during pocket talk sessions. These sessions will provide updates on the latest government policies, incentives, facilities, and support services available to both local and foreign investors. Our focus will encompass various facets of the green technology industry. Notably, participants will have the unique opportunity to directly engage with MIDA throughout the physical MIDA booth event during our Business Consultations session. This initiative aligns with MIDA's core role as a pivotal investment partner, actively engaging and assisting investors, both local and foreign, in the implementation and operation of their projects. This approach aims to stimulate increased investments in the manufacturing and services sectors, thereby providing essential facilitation to stakeholders.
𝐈𝐆𝐄𝐌 𝟐𝟎𝟐𝟑
𝐑𝐀𝐂𝐄 𝐓𝐎𝐖𝐀𝐑𝐃𝐒 𝐍𝐄𝐓 𝐙𝐄𝐑𝐎: 𝐋𝐄𝐀𝐃𝐄𝐑𝐒𝐇𝐈𝐏 𝐅𝐎𝐑 𝐂𝐋𝐈𝐌𝐀𝐓𝐄 𝐀𝐂𝐓𝐈𝐎𝐍
IGEM 2023 will play a decisive leadership role in accelerating and delivering the region's Net Zero and Just Energy Transition agenda by seamlessly integrating exhibitors that demonstrate game-changing technology, insightful conferences, business matching sessions, participation from countries, high-profile visitors and several concurrent side-events into a singular platform.
𝐄𝐱𝐡𝐢𝐛𝐢𝐭𝐢𝐨𝐧: 𝐞𝐱𝐩𝐥𝐨𝐫𝐞 𝐠𝐚𝐦𝐞-𝐜𝐡𝐚𝐧𝐠𝐢𝐧𝐠 𝐢𝐝𝐞𝐚𝐬 𝐚𝐧𝐝 𝐢𝐧𝐧𝐨𝐯𝐚𝐭𝐢𝐨𝐧𝐬
Having attracted over half a million people during the previous editions, this year's exhibition will continue to be the region's green economy hub attracting countries, corporations and leaders to explore new ideas and innovation in green technology, foster new collaborations and further expand the eco products markets.
𝐂𝐨𝐧𝐟𝐞𝐫𝐞𝐧𝐜𝐞𝐬: 𝐬𝐡𝐚𝐩𝐞 𝐚𝐧𝐝 𝐢𝐧𝐬𝐩𝐢𝐫𝐞 𝐠𝐫𝐞𝐞𝐧 𝐭𝐡𝐢𝐧𝐤𝐢𝐧𝐠
Offering insightful presentations and panel discussions on pertinent and pressing topics, the conferences convene thousands of international and Malaysian experts from across the fields of green technology and innovation, to shape and inspire impactful global green thinking and action.
𝐁𝐮𝐬𝐢𝐧𝐞𝐬𝐬 𝐦𝐚𝐭𝐜𝐡𝐢𝐧𝐠: 𝐯𝐢𝐭𝐚𝐥𝐢𝐬𝐞 𝐠𝐫𝐞𝐞𝐧 𝐞𝐜𝐨𝐧𝐨𝐦𝐲
With a stellar track record of having generated over RM41 billion in business leads over the last 13 years, the business matching sessions assemble investors, corporations and entrepreneurs to facilitate business matching opportunities to spur the region's green economy.
𝐒𝐚𝐯𝐞 𝐭𝐡𝐞 𝐝𝐚𝐭𝐞 𝟒-𝟔 𝐎𝐜𝐭𝐨𝐛𝐞𝐫 𝟐𝟎𝟐𝟑
#NRECC #MGTC #IGEM2023 #UNFCCC #MalaysiaNetZero #JustEnergyTransition #Leadership #ClimateAction #Sustainability #MalaysiaMadani #Exhibition #Conference #BusinessMatching
For detailed event information, please visit: https://www.igem.my/about-igem-2023/
Time

october 4 (Wednesday) - 6 (Friday)