tue22feb12:21 pmtue12:21 pmCultivating Malaysian Talents with Simmtech12:21 pm - 12:21 pm
Event Details

On 22 February 2022, MIDA Seoul in collaboration with the Education and Training Office, Public Service Department (JPA) Seoul, and Simmtech Co. Ltd. organised a briefing session with Malaysian students in the Republic of Korea. The objective of the briefing was to provide exposure to the students for internship and global recruitment programmes.

This is in line with MIDA's efforts to enhance the employability of Malaysian overseas graduates, as well as the Government's aspiration to ensure that companies investing in Malaysia can secure knowledgeable talents with practical experience. Simmtech Co. Ltd. has established a large-scale semiconductor factory in Batu Kawan, Penang to manufacture substrates for DRAM/ NAND memory chips and High-Density Interconnect (HDI) PCB for memory modules/ Solid State Drive (SSD) devices to increase capacity for their major customers in the region.

With the support from the Government of Malaysia, through MIDA, the Penang facility will be completed on 13 April 2022, creating more than 1,000 high-skilled jobs. Managing Director of the Malaysian subsidiary, Sustio Sdn. Bhd., Mr. Kim Min Chul, expressed his heartfelt gratitude to Malaysian students who attended the session and emphasised the importance of local employees' contributions to the development of the Simmtech Co. Ltd. plant in Batu Kawan. He also urged the students to leverage on Simmtech Co. Ltd. as their strategic partner to develop talent capabilities in the future.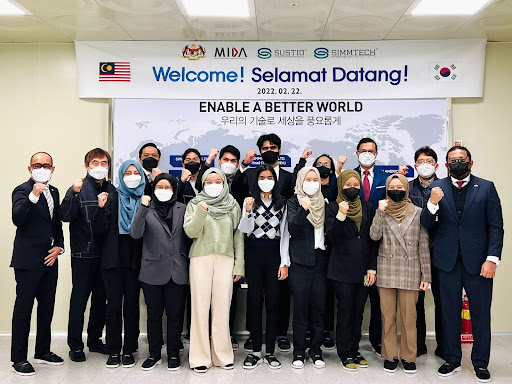 Time

(Tuesday) 12:21 pm - 12:21 pm