CHINA-ASEAN EXPO (CAEXPO) 2023
sat16sep(sep 16)9:00 amtue19(sep 19)6:00 pmCHINA-ASEAN EXPO (CAEXPO) 20239:00 am - 6:00 pm (19)
Event Details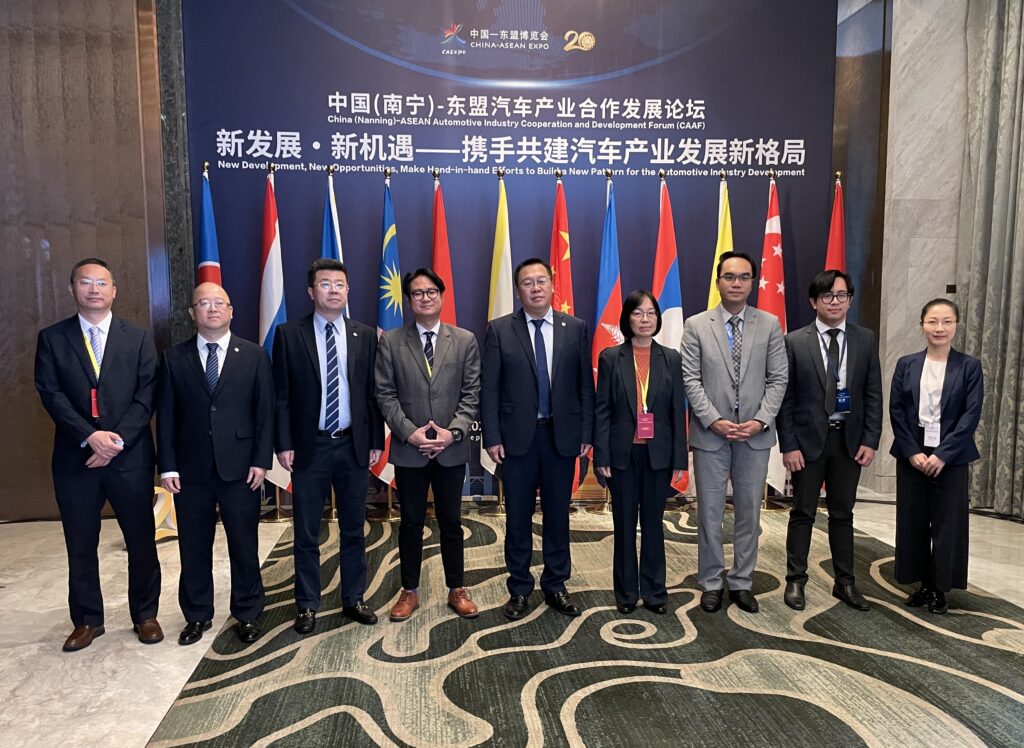 The China-ASEAN Expo (CAEXPO) is an annual international trade and economic cooperation event held in Nanning, the capital city of Guangxi Zhuang Autonomous Region in southern China.  This international trade and economic cooperation extravaganza, now in its 20th edition, aimed to weave tighter bonds between China and the nations of ASEAN. From September 16 to 19, 2023, this event was nothing short of spectacular, featuring exhibitions, trade negotiations, investment promotion, and a diverse array of business forums.
At the forefront of this grand event was the Malaysian delegation, led by none other than the Prime Minister, YAB Dato' Seri Anwar Ibrahim. The Prime Minister not only graced the opening ceremony of CAEXPO but also took center stage at the China-ASEAN Business and Investment Summit (CABIS). Here, he shared the spotlight with Chinese Premier Li Qiang and fellow leaders from ASEAN nations, including Laos and Vietnam.
YAB Dato' Seri Anwar Ibrahim engaged in meaningful interactions during the event. He visited the Malaysian Pavilion at CAEXPO, held crucial bilateral meetings and luncheons with Premier Li, and had fruitful discussions with several key figures from China. His presence signaled Malaysia's strong commitment to the event's objectives.
MIDA, was also a vital participant. Represented by Ms. Lim Bee Vian, Deputy CEO (Investment Development) of MIDA and the MIDA Guangzhou office, they actively participated in the CAEXPO Opening Ceremony. During CAEXPO, Ms. Lim Bee Vian also took part in the "China-ASEAN Automotive Industry Cooperation and Development Forum (CAAF)", organised by the China Automotive Technology and Research Center (CATARC). The forum attracted over 500 participants, ranging from automotive and electrical vehicle (EV) manufacturers to government officials, experts, academicians, and more.
Her presentation on Malaysia's investment sustainability in the Electric Vehicle (EV) ecosystem was not only astute but also inspiring. She showcased Malaysia's strengths within the electrical and electronics industry, with a particular emphasis on the semiconductor ecosystem's pivotal role in bolstering the EV industry.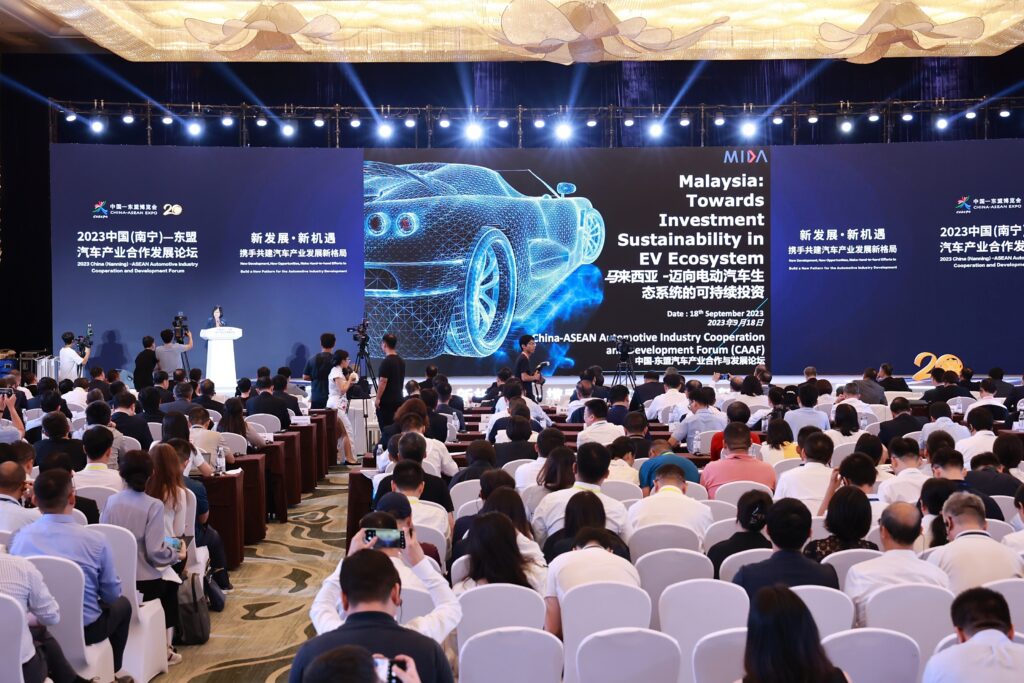 In another exclusive event, Ms. Lim Bee Vian addressed the "Closed-door High-Level Meeting: Symposium on China-ASEAN Automotive Industry Cooperation". Here, she emphasised Malaysia's appeal to EV players, especially those hailing from China. She highlighted investments and collaborations from renowned Chinese companies like Geely, Chery, Great Wall Motors, BYD, and EVE Energy. Global leaders in the EV industry like Tesla, Volvo, SK Nexilis, Lotte Energy Materials, Samsung SDI Energy, also chose Malaysia as a strategic destination for expansion and cooperation.
The impact of this event went beyond speeches and presentations. The CAAF forum and closed-door meeting played instrumental roles in enhancing economic and investment cooperation between China and ASEAN countries with a special focus on Malaysia, within the automotive and EV domain. Governments, industry players, associations and academic institutions are encouraged to collaborate, share knowledge and intensify efforts to create synergies and clear pathways towards a greener automotive industry in the region.
Beyond the official ceremonies, the 4-day event also included MIDA Guangzhou's meeting engagement with strategic partners and stakeholders in China, including UOB Bank, the Malaysian Chamber of Commerce and Industry in China (MAYCHAM), the Hong Kong Trade Development Council (HKTDC), EcoWorld, and the PROTON/MGTC delegation. MIDA Guangzhou Office was also actively involved in several investment-related side-events during CAEXPO such as the China-ASEAN Roundtable Meeting on Investment Cooperation, RCEP Green and Digital Investment Cooperation Dialogue, China-ASEAN Digital Economy Development Conference, and China-ASEAN Business and Investment Summit Forum (CABIS).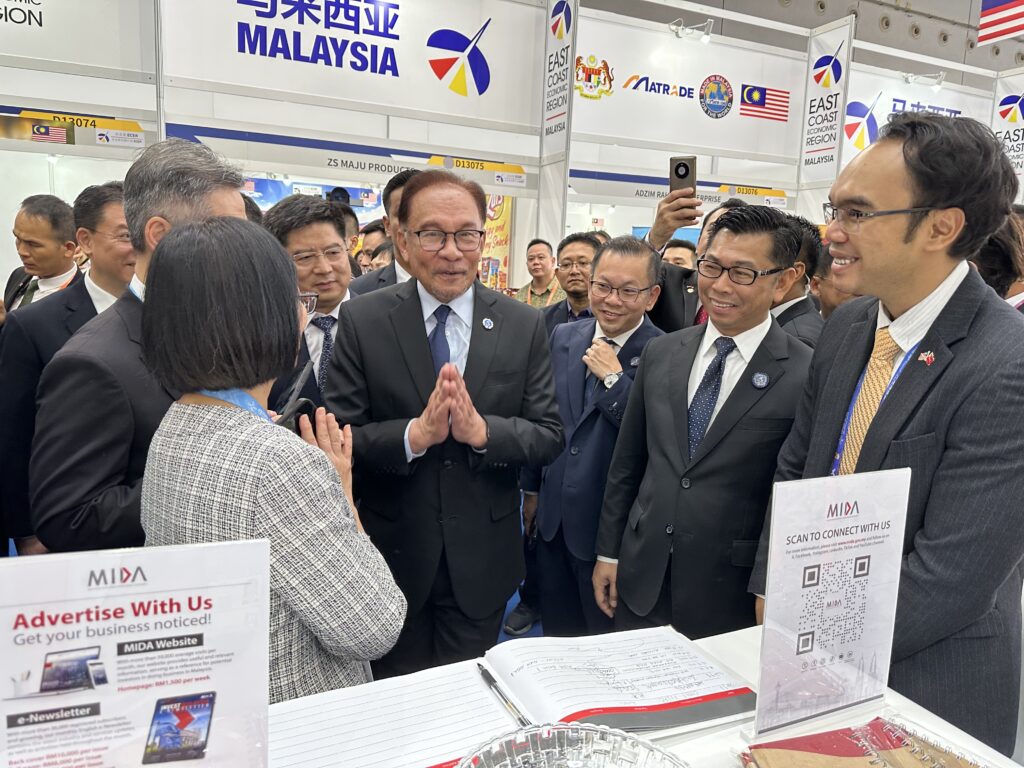 Time

16 (Saturday) 9:00 am - 19 (Tuesday) 6:00 pm