3rd Annual ASEAN Healthcare Transformation Summit 2023
tue09mayAll Daywed103rd Annual ASEAN Healthcare Transformation Summit 2023(All Day)
Event Details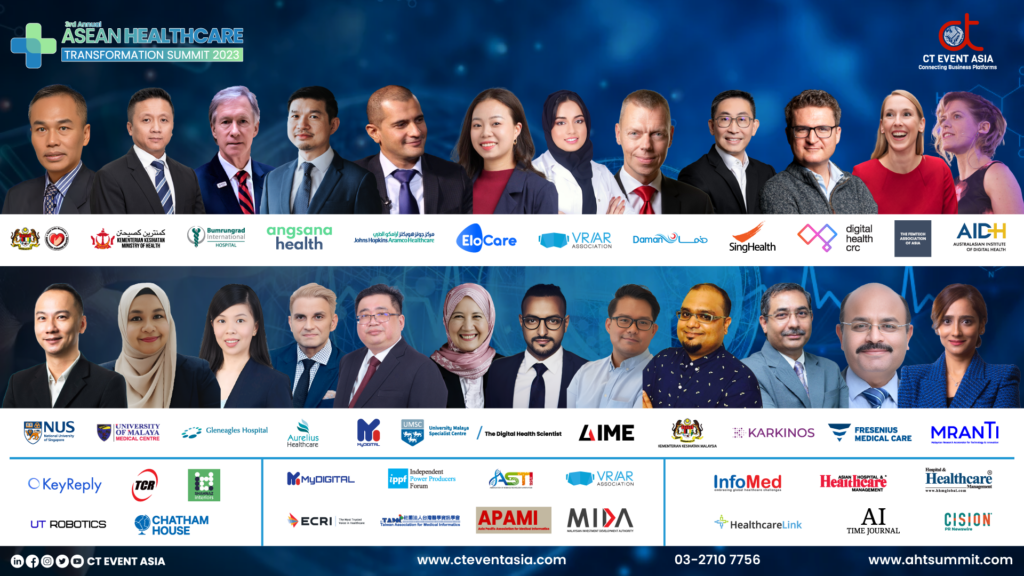 Join us at the 3rd Annual ASEAN Healthcare Transformation Summit, the most interactive platform in Southeast, bringing together C-level accomplished speakers and leading industry expert around the world to deep dive into the Future of Digital Healthcare in ASEAN Region.
This Exclusive and Innovative forum will not only showcase extraordinary contributions in this sector but most importantly educate the masses on trending innovative technologies designed to personalize healthcare such as Artificial Intelligence (AI), machine learning, virtual care, the Internet of medical things, and 5G all which are just a few examples that are revolutionizing the healthcare facilities.
Organized this year under the theme "Cultivating Ground-breaking Strategies for Revolutionizing Digital Healthcare", the Audience will be presented with interactive keynote sessions emphasizing on: Modern Nursing Practices in The Digital Health Era; AI Informed Mental Health Care; Adopting Digital Solutions to address Patient Loads and Staff Shortages; Metaverse – Reinventing the Realm of Healthcare and Smart Pharmacies; The Future of Femtech; The Internet of Medical Things (IoMT) in Digital Healthcare and more.
Don't miss the chance to gain valuable insight into digital healthcare and what's coming up in the healthcare industry. Request a brochure and register now with 20 % Discount. The Event is also Claimable under HRDF.
For further enquires, feel free to reach out to
Amina Kante |+601161888699 | Email: [email protected]
Time

may 9 (Tuesday) - 10 (Wednesday)