Food Industry in Malaysia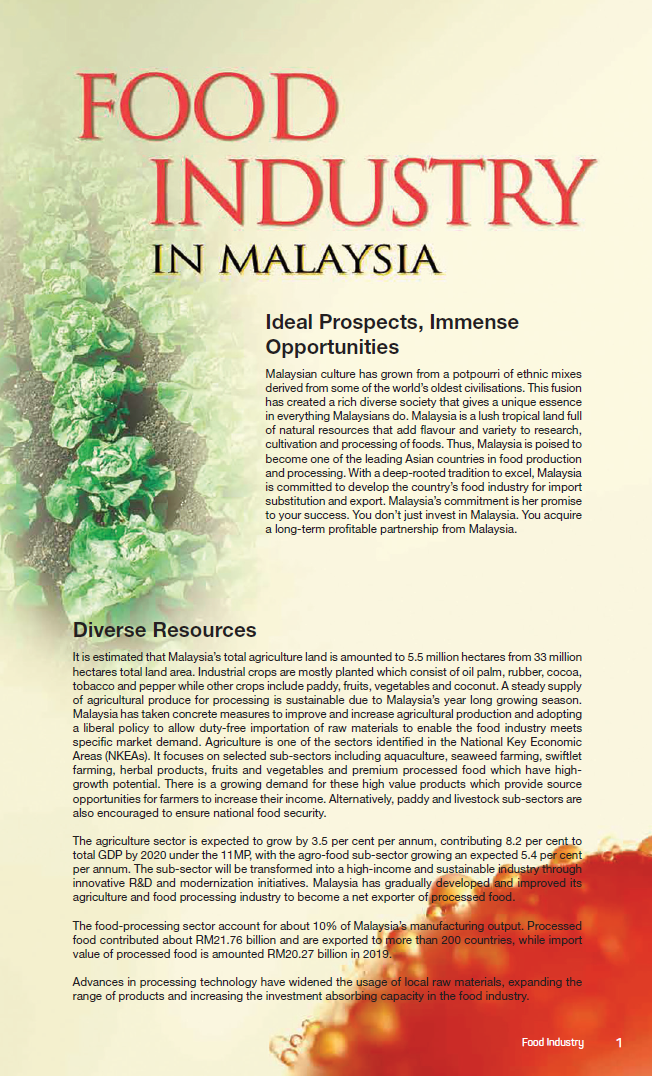 The food-processing sector account for about 10% of Malaysia's manufacturing output. Processed food contributed about RM21.76 billion and are exported to more than 200 countries, while import value of processed food is amounted RM20.27 billion in 2019.
Advances in processing technology have widened the usage of local raw materials, expanding the range of products and increasing the investment absorbing capacity in the food industry.
Download