Rebranding Malaysia
10 Dec 2022
THE economic competition is getting stiffer each year. And the world is getting smaller.
Investors, on the other hand, are becoming more demanding, voting with their wallets to access markets that could provide them with the biggest growth opportunities.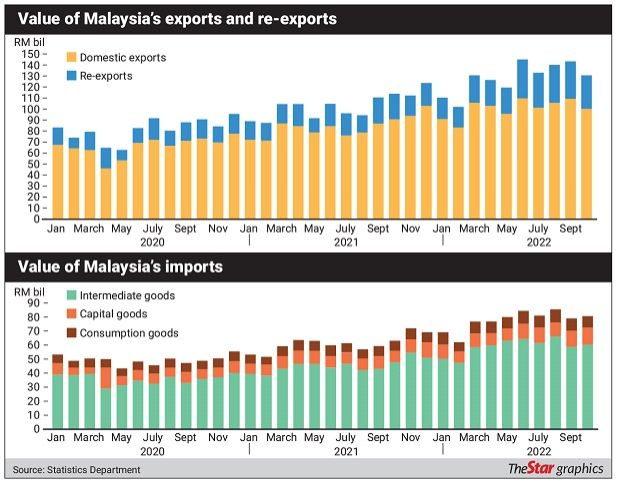 For Malaysia to stand strong and stay relevant in the face of such an increasingly tough environment, it has no choice but to continuously reinvent itself, says newly-minted International Trade and Industry Minister Tengku Datuk Seri Zafrul Abdul Aziz.
"I think we are lucky to be where we are today because of good policies of the past, but we cannot take that for granted…our competitors are catching up," he says.
"We need to continuously reinvent ourselves, lest we lose out; and create a competitive edge that can set us apart from other economies. It is like selling a product – how do we repackage Malaysia as a top investment destination to the rest of the world," he tells StarBizWeek in a language-exclusive interview. On that note, Tengku Zafrul and his team at the International Trade and Industry Ministry (Miti) have prepared a 100-day plan to delve deeper into the issues and challenges facing the nation, and come up with a solution to address any shortcomings.
"At the end of my first 100 days (as Miti minister), I must come up with something concrete. But along the way, within this period of time, we will continue to solve the 'low-hanging fruit' issues before moving on to the more complicated ones for the long-term benefit of the nation," he says.
"Essentially, I want this to be an outcome-based ministry, not just one that looks at policies," he stresses.
The process to restore Malaysia's glory, though, is a journey, and not a sprint, concedes the former Finance Minister, who took on the new role as Miti Minister just last Saturday.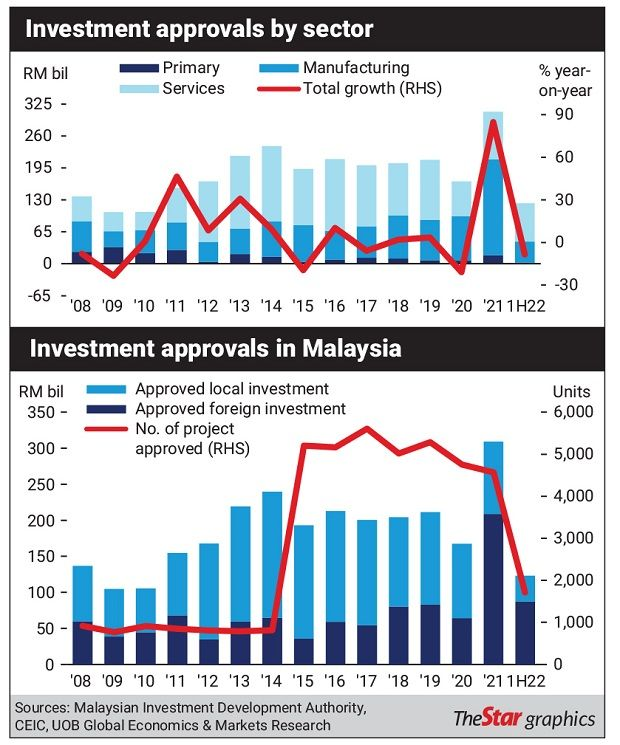 Ministerial path
Sworn in as a senator for the second time on Dec 3, 2022, after being named the new Miti Minister, Tengku Zafrul's appointment did not come without any controversy.
Despite having lost while contesting the Kuala Selangor Parliamentary seat in the recently-concluded 15th General Election (GE15) under Barisan Nasional, and not holding any significant position in a political party, he managed to make the cut to join the "slimmed-down" Cabinet line-up of Malaysia's 10th Prime Minister Datuk Seri Anwar Ibrahim.
Tengku Zafrul took over the role from former Senior Minister Datuk Seri Mohamed Azmin Ali, who failed to defend his Gombak Parliamentary seat in GE15.
When asked how he would respond to his detractors, Tengku Zafrul says he serves at the prerogative of the Prime Minister.
"To me, being criticised is part of life. As long as your intention is clear and right, I think one doesn't need to take things too personally…for us, the focus is on the task at hand, addressing the fundamental issues that truly matter.
"I welcome criticism, especially if it is constructive in nature because I believe we need to take into account the ideas that are out there, and listen to various stakeholders and understand their concerns, so that we can ultimately find a resolution that works for the benefit of the country in the short run, and the medium to long term," Tengku Zafrul says.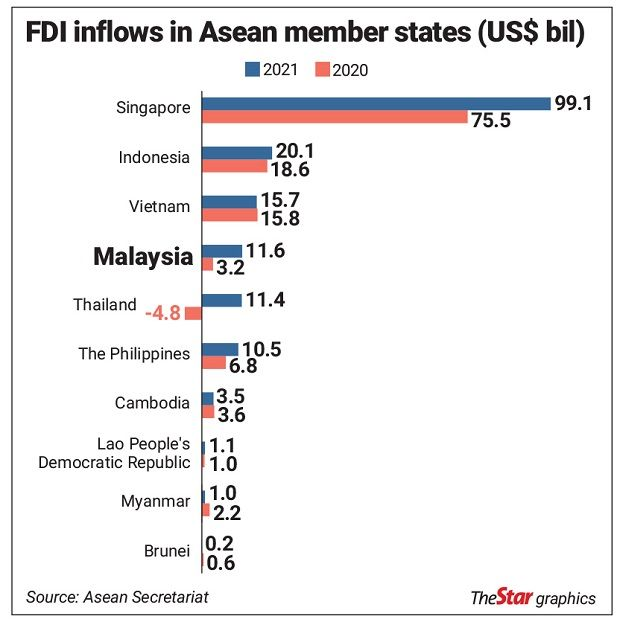 A banker by training, Tengku Zafrul's path to the ministerial office began at a time when Malaysia – and, in fact, the global economy – was entering an unprecedented economic crisis because of the Covid-19 pandemic and the ensuing lockdowns worldwide.
He was sworn in as a senator on March 9, 2020, following his appointment as Finance Minister under the 8th Prime Minister Tan Sri Muhyiddin Yassin. He was reappointed to the same role on Aug 27, 2021 after Datuk Seri Ismail Sabri Yaakob took over as the country's 9th Prime Minister.
During his tenure as Finance Minister, Tengku Zafrul oversaw the implementation of eight economic stimulus packages worth RM530bil to address the fallout of Covid-19. He was also in charge of the National Economic Recovery Plan (Penjana) aimed at reviving Malaysia's economy, as well as the Economic Stimulus Implementation & Coordination Unit Between National Agencies (Laksana) to ensure the effective implementation of the stimulus programmes.
"The good thing is during my tenure as Finance Minister, I had a lot of opportunities to engage with Miti, and therefore, the opportunity to understand well its function," Tengku Zafrul points out.
"In addition, I had the opportunity to meet up with various economic stakeholders – from the chambers of commerce to business associations and diplomats – during the annual budget consultations. They are the same stakeholders that I have to deal with under my new role, and this time, I can delve deeper into the issues that they face," he notes.
The objective is to ensure that Malaysia sustains and improves its competitive, business-focused trade ecosystem in the medium to long term, he adds.
Ready for the economic storm
Representing three key pillars of the economy, namely, investment, international trade and productivity, Miti indeed plays a critical role in driving Malaysia's growth. Its portfolio directly accounts for a huge chunk of the country's RM1.4 trillion gross domestic product (GDP).
For perspective, private investments alone currently represent about 16% to 17% of Malaysia's GDP, while net exports contribute around 6% to 7%.
According to official forecast, the country's GDP is expected to grow between 6.5% and 7% this year before moderating to 4% to 5% in 2023 amid an anticipated global slowdown in the year ahead.
"We need to be ready for what's coming next year, as all indications are showing that global demand is going to go lower. We are a very open economy, so we have a correlation to the world's GDP.
"On Miti's side, however, we see that as an opportunity, as investors usually invest when times are slower to put themselves in a better position to capture the market when the economy eventually recovers," Tengku Zafrul says.
"Our mission is to convince investors why Malaysia is the right market to invest in and how they can benefit when the economy picks up again in 2024," he explains.
In a statement last Sunday, Tengku Zafrul said restoring investors' confidence was among his top three priorities as the country navigates the economic storm in 2023.
Besides that, he would work on ensuring that trade remains a robust key growth driver. He would also look at the various bilateral and multilateral agreements to ensure that their formulation and/or implementation is of real value and advantage to participants in the Malaysian supply chain, particularly the micro and small and medium-sized enterprises (SMEs).
"In the year ahead, I will be undertaking a lot of discussions on free trade agreements (FTAs) and bilateral and multilateral agreements to see how we can benefit from further opening up trade," Tengku Zafrul says.
On the Comprehensive and Progressive Agreement for the Trans-Pacific Partnership (CPTPP), he reckons there is a reputational risk if the country pulls out from the controversial FTA. More importantly, he points out, the cost-benefit analysis shows Malaysia has more to gain as a member of CPTPP than out of it.
To date, Malaysia has seen strong recovery of trade since coming out from the Covid-19 pandemic-led disruption.
For the first 10 months of 2022, exports expanded 28.5% year-on-year (y-o-y) to RM1.3 trillion, while imports 35.4% y-o-y to RM1.1 trillion, resulting in a trade surplus of RM205.6bil, up 1.3% y-o-y. The numbers are expected to remain encouraging for the remaining part of the year.
As for investments, Malaysia attracted a total of RM123.3bil worth of approved investments in the manufacturing, services and primary sectors for the first six months of 2022. This involved 1,714 projects that are expected to create 57,771 job opportunities in the country, according to the Malaysian Investment Development Authority (Mida), an agency under Miti.Overall, foreign direct investment (FDI) remained the major contributor at 70.9% of the approved investments, while investments from domestic sources accounted for 29.1% of the share.
Tengku Zafrul notes there continues to be a need to increase FDI, which has been a key building block of economic resilience, providing the country with one of the largest sources of foreign exchange.
Growing competition for FDI
However, attracting FDI is not easy in the new era of globalisation.
Competition for FDI is intense in the Asean region, as nations dish out aggressive incentives, while at the same time accelerating reforms to turn their countries into attractive investment destinations.
As it is, Singapore, Indonesia and Vietnam are way ahead of Malaysia in terms of attracting FDI, while Thailand and the Philippines are not far behind.
"It is certainly a concern to us that others have caught up or are catching up with us. We need to identify the reasons for this – is it because of the incentives, bureaucracy or political stability – and address those issues accordingly," Tengku Zafrul says.
"On the other hand, we also need to identify what is our main selling point and why we are better than others. This is something my team and I will intensely look into in the next couple of weeks so that we can repackage Malaysia into a 'product' that is hard for investors to refuse," he adds.
The game plan is simple: First, get the story right. Then, get the all stakeholders – from industry leaders to other government agencies and the people – to understand and buy-in to the vision, and then, go out and sell the story.
"It has to be a team effort. If Miti does it alone, it won't work. Everyone has a role to play.
"When we are coherent and concerted in our efforts, others will believe in our story. But of course, we must also be able to execute our plan, otherwise, we will lose our credibility," Tengku Zafrul says.
Going for quality
While boosting the FDI number is a priority, it is even more critical to ensure that the inflows that are coming in can generate real value to Malaysia's economy and benefit her people.
In other words, it is the quality that counts. This is to serve the nation's aim to move up the value chain.
"We have to be more focused this time on the areas that are important to us. We may be ahead in some sectors, but what we need is to be ahead in the 'future' sectors.
"Therefore, I will revisit the list of sectors under the National Investment Aspiration (NIA) to ensure those are the right sectors for the future. It is important to identify these sectors so that we know what are the skills we need and what incentives to give out," Tengku Zafrul explains.
In an earlier statement, he revealed that Miti would propose the creation of a special investment fund under the new 2023 budget, scheduled for tabling in Parliament on Dec 19.
This objective of the fund is to attract more high-value-added investments to generate higher-paid professional employment opportunities in Malaysia.
The statement highlighted several industries as focus areas. These include the electronics and electrical sector, aerospace, chemical and petrochemical, nanotechnology, health-tech, medical devices and smart manufacturing.
These efforts, Tengku Zafrul says, will be matched with human capital development measures to contribute to the restructuring of Malaysia's trade ecosystem in the medium and long term.
"It is well-documented that one of the major issues we face is the lack of the 'right' skills and talent to support high-value-added investments that we are trying to attract. So, we have to be innovative in our approach to rectify the situation," Tengku Zafrul says.
Among the things that can be done, he notes, is to open up to foreign talent, as other economies such as Singapore and Dubai have done to address their talent gap. It could well be a medium-term solution for Malaysia, as the country waits for the supply of the "right" local talent to come along to fill the gap.
There's much to do. But it is not an impossible task to make Malaysia a roaring economic tiger again as long as everyone works together.
Source: The Star