Mah Sing's Glove Milestone
26 Apr 2021
A Future-Oriented Factory With High Efficiency
Mah Sing's first glove manufacturing factory successfully completed the testing and commissioning of its first two glove production lines, and is expected to start operation in May 2021. The first shipment of gloves is also expected to be delivered in May and June 2021. Four more production line are on track to be operational on 2Q2021, followed by another six production lines in 3Q2021. Under Mah Sing's Phase 1 glove manufacturing business, these 12 units of new, high speed glove dipping machines – producing at a speed of 38,000 pieces of gloves per production line per hour will have a maximum production capacity of up to 3.68 billion pieces per annum.
Starting from scratch allows Mah Sing to put best practices in place from the get-go, giving the Group an advantage over its peers. This is where the glove manufacturing factory's strength lies as its production lines are all automated for higher efficiency. An Enterprise Resource Planning (ERP) system and advanced Supervisory Control and Data Acquisition (SCADA) system is in place to support operations. The Group also ensures material environmental, social and governance (ESG) factors are considered starting from the initial stage of the venture.
In the meantime, Mah Sing has recruited experienced talents from strong glove backgrounds to assist in running the factory. The Group has stringent compliance requirements for workers' accommodation provided by appointed agents. This is on top of inspections of the accommodation to ensure they comply with the Workers' Minimum Standards of Housing and Amenities Act 1990 (Act 446).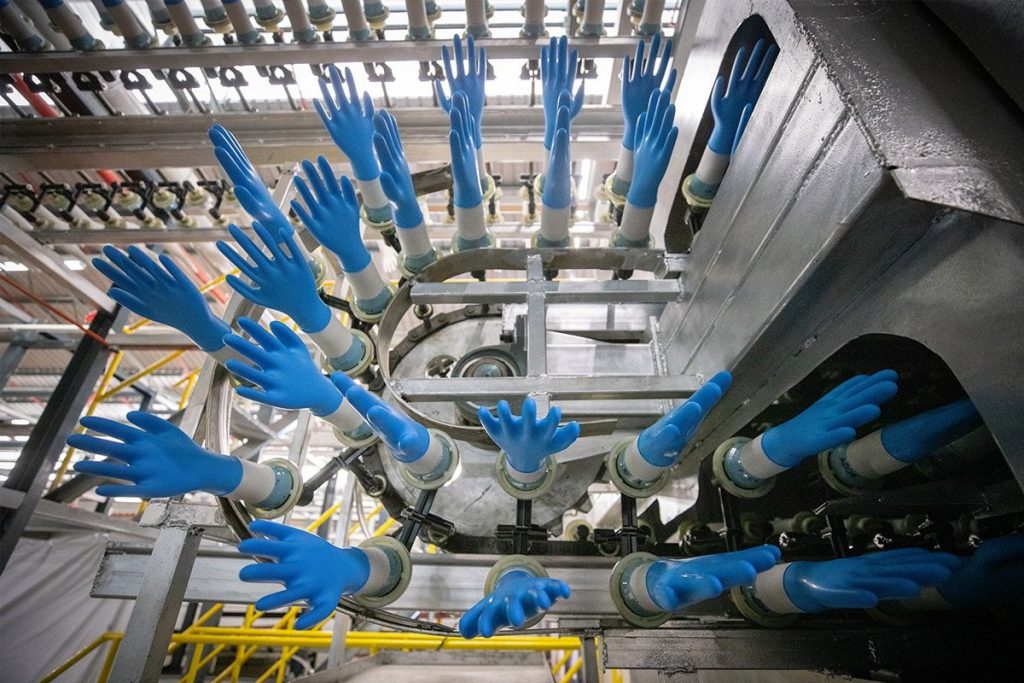 Beyond Borders – Overwhelming Interests From Buyers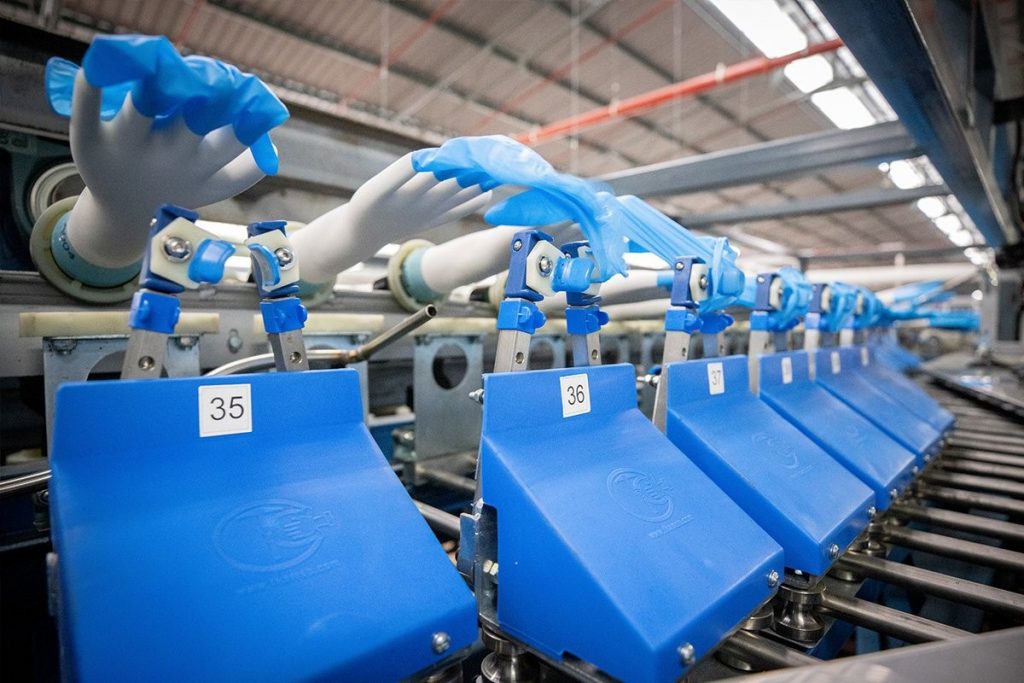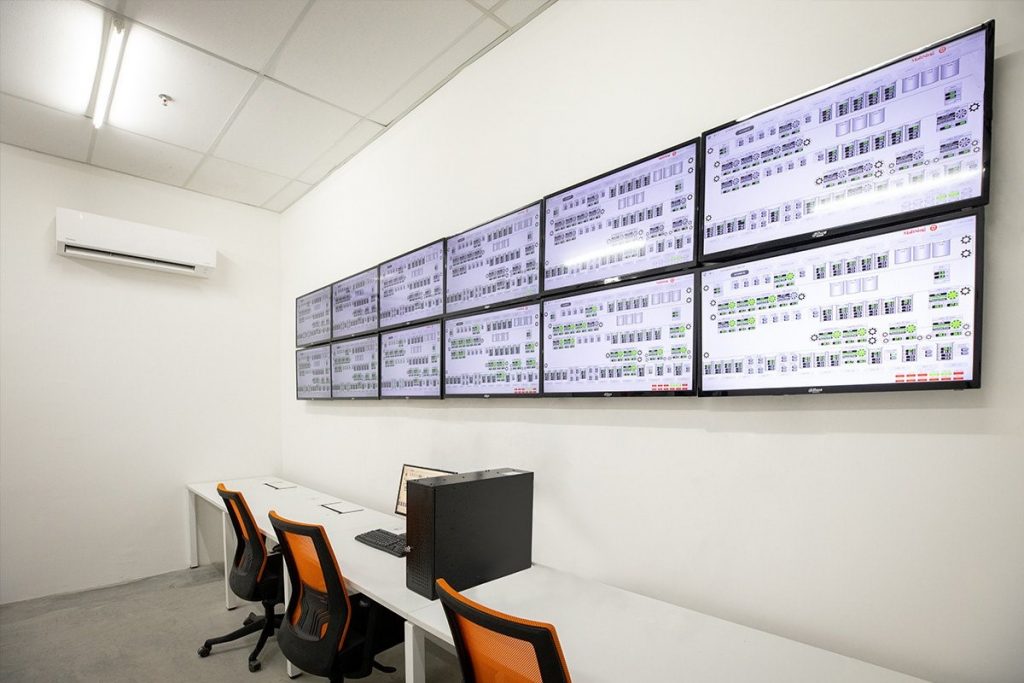 Mah Sing has obtained certifications from the US Food & Drug Administration (FDA) for export to the US market, and is progressing well in obtaining the Conformité Européenne (CE) Marking for the export to the European region. This shows Mah Sing's commitment in upholding the highest safety standards, along with the strength to expand its presence in the international market.
In addition, the Group has secured sufficient raw materials to meet the overwhelming orders and interest from its buyers and distributors. The buyers are mainly serving markets such as the United States, Canada, Middle East, Europe, United Kingdom, Japan, China, Korea, Singapore, Russia and Latin America. Mah Sing is encouraged by the support and confidence shown by these buyers, many of whom are prominent brands in the healthcare industry. If demand continues to outstrip supply, the Group will see an addition of another 12 lines under a second phase of expansion which is expected to increase the capacity by another 3.69 billion pieces of gloves per annum, doubling the initial capacity. If the market condition is favourable, Mah Sing's ultimate goal is to grow to be among the top 5 glove manufacturers in Malaysia.

Soaring Ahead – Sustainable Glove Demand
"Besides having a speed advantage, we believe Mah Sing can compete well post-pandemic in terms of cost effectiveness, productivity, and product quality. While we currently focus on nitrile and latex examination gloves, we will also explore the possibility of manufacturing non-medical, industrial, specialty and other gloves." Mah Sing's Founder and Group Managing Director, Tan Sri Dato' Sri Leong Hoy Kum noted.
Sustained demand is expected post-pandemic as a result of more stringent regulations and higher awareness on the importance of hygienic practices. This is expected to generate more recurring and steady income for Mah Sing, complementing the existing property and plastics businesses, and contribute positively to the Group's financials going forward. Mah Sing will also be looking at continually improving its products through investment in Research and Development (R&D) as developing new and innovating product is important to sustain business growth. The Group remains committed to R&D to enhance its competitive strength in product and material development, sustainable technologies, engineering and automation.
Source: The Edge Markets