Going upstream in the solar industry
26 Jun 2023
To manufacture a solar panel, key components such as photovoltaic (PV) cells, which are silicon semiconductors, an inverter and a mounting system are indispensable. The mounting structure system plays a vital role to keep the panel secured on the roof or ground.
In the past year, prices of solar panels rose as supply chain disruption and inflation made the three components more expensive.
Consequently, the solar power industry players faced intensified competition, even as demand for renewable energy (RE) continued unabated. This trend is expected to persist, especially as Malaysia recently lifted its RE export ban and increased its RE target to 70% of energy capacity by 2050.
Having an integrated ecosystem and value chain has thus become crucial. This understanding drove Malaysian RE company Sunview Group Bhd to strategically acquire a significant stake in Winstar Aluminium Manufacturing Sdn Bhd in April and fulfil its vision of creating a sustainable ecosystem within the solar industry.
The acquisition represents Sunview's vertical expansion into the upstream of the solar industry value chain and is aligned with its long-term growth objectives, says Sunview CEO Ong Hang Ping. Sunview takes the lead among listed solar energy solutions providers in Malaysia to acquire a stake in an aluminium company.
"The acquisition allows us to optimise costs and design by having direct control over the aluminium manufacturing process. With our own stake in the aluminium company, we can streamline the supply chain, reduce reliance on external suppliers and effectively manage costs," says Ong. "This enables us to offer more competitive pricing for our solar solutions," he adds, emphasising the creation of a stronger, independent solar industry ecosystem.
"The acquisition of Winstar sets a new course for the future, providing added convenience to industry players by reducing their reliance on overseas suppliers. With Winstar's established supply chain system, we can support the industry in increasing its operational efficiency and improving delivery lead times."
Winstar has been in the aluminium manufacturing industry for over a decade. Its six-acre production facility located in Ijok produces up to 600 metric tons of aluminium end products monthly. This allows the company to provide a reliable supply of high-quality mounting structures for solar PV systems.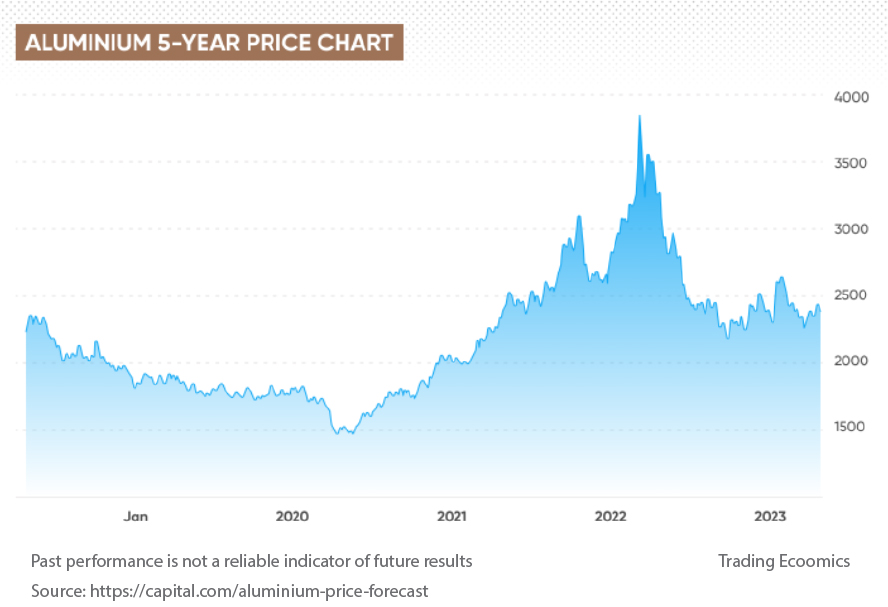 Protection against fluctuating aluminium prices
Historically, Sunview had procured its aluminium solar mounting system from leading external suppliers. These suppliers, recognised their expertise, had been instrumental in providing estimated raw material prices, which it then used to structure its solar solution packages.
The fluctuation in aluminium prices in the past few years was therefore challenging for the company to navigate. There was a shortage of aluminium during the pandemic. Despite lockdown measures that disrupted the flow of materials, demand for commodities remained high. This drove up the price of aluminium.
"In response to the price fluctuations, we have proactively accounted for the higher costs quoted by external suppliers within our budgets," says Ong. "This enables us to uphold our commitment to deliver projects on time and ensures that our customers benefit from improved delivery timelines."
While the price of aluminium has returned to pre-pandemic levels, ongoing headwinds such as Russia's invasion of Ukraine, global inflationary pressures and the possibility of a global recession indicate that aluminium prices are likely to remain volatile. This uncertainty poses challenges for Sunview in terms of budgeting and cost management, says Ong.
"Through the integration of Winstar's aluminium manufacturing expertise, we streamline costs and enhance operational efficiency. This strategic integration empowers us to prioritise prompt delivery timelines, delivering an exceptional experience for our valued customers."
The company will have direct access to data on resource availability and priority in accessing raw materials, which is crucial when there are unforeseeable supply shortages elsewhere. This can help minimise project delays and disruptions.
It also allows the company to navigate potential challenges in sourcing aluminium during shortages, ensuring a more reliable supply for our operations, says Ong.
Catering to diverse industry needs
The acquisition creates exciting opportunities to supply aluminium frames for solar PV module production. With Malaysia being a significant PV module manufacturer and a crucial global player in the solar PV supply chain, Ong foresees significant revenue growth prospects in the long term for solar mounting structure manufacturing, driven by the increasing demand for RE. As a result, this partnership will mutually benefit both Winstar and Sunview.
Having a local partner also means Sunview can create more creative solutions for the design of the mounting structures.
"Now, we can enhance our core strength in cost and design optimisation. We can customise the designs to cater to specific project requirements in various sectors such as architecture, construction, furniture, cold rooms, hardware, and conveyor systems. This flexibility enables us to provide tailored solutions to our clients, enhancing overall project efficiency and performance," Ong adds.
Every solar PV system installation has different requirements. Having the ability to tailor-make solutions will allow Sunview to expand solar power adoption to more industries and geographies.
"Customised aluminium mounting structures can be engineered to withstand local environmental conditions, such as high winds, extreme temperatures, or corrosive environments. By tailoring the design to specific site conditions, we can ensure the longevity and durability of the mounting structures, thereby enhancing the overall reliability and performance of the solar PV system," says Ong.
Due to all these factors, he is confident that the acquisition of Winstar is expected to have a positive impact on Sunview's profits. The company will continue to commit to creating a sustainable ecosystem. Prior to this, Sunview ventured into the bioenergy sector with the acquisition of Provectus Bioenergy Sdn Bhd.
"Our ambitions extend beyond that. We are determined to explore and harness the potential of various RE resources such as battery storage system, EV and other sources, alongside solar energy. By diversifying our portfolio, we can maximise the benefits of different RE sources and contribute to a well-rounded and sustainable energy ecosystem," says Ong.
The company will also continue to participate in government-driven solar projects like the Virtual Power Purchase Agreement and cross-border RE exports, and expand its reach in the RE sector locally and abroad. Another area that it is exploring is battery energy storage systems.
"By integrating battery storage technology into our solutions, we can offer more comprehensive and reliable renewable energy solutions to our customers," he says.
Source: The Edge Malaysia