Global semiconductor equipment billings up 6% y-o-y to US26.4b in 2Q22, says SEMI
08 Sep 2022
Global semiconductor equipment billings rose 6% year-on-year (y-o-y) to US$26.43 billion (RM118.93 billion) in the second quarter of 2022 (2Q22), according to US-based Semiconductor Equipment and Materials International (SEMI).
In its Worldwide Semiconductor Equipment Market Statistics (WWSEMS) report released on Wednesday (Sept 7), SEMI said the figure was up 7% quarter-on-quarter (q-o-q).
Compiled from data submitted by members of SEMI and the Semiconductor Equipment Association of Japan, the WWSEMS report is a summary of the monthly billings figures for the global semiconductor equipment industry.
Following are quarterly billings data in billions of US dollars with q-o-q and y-o-y changes by region: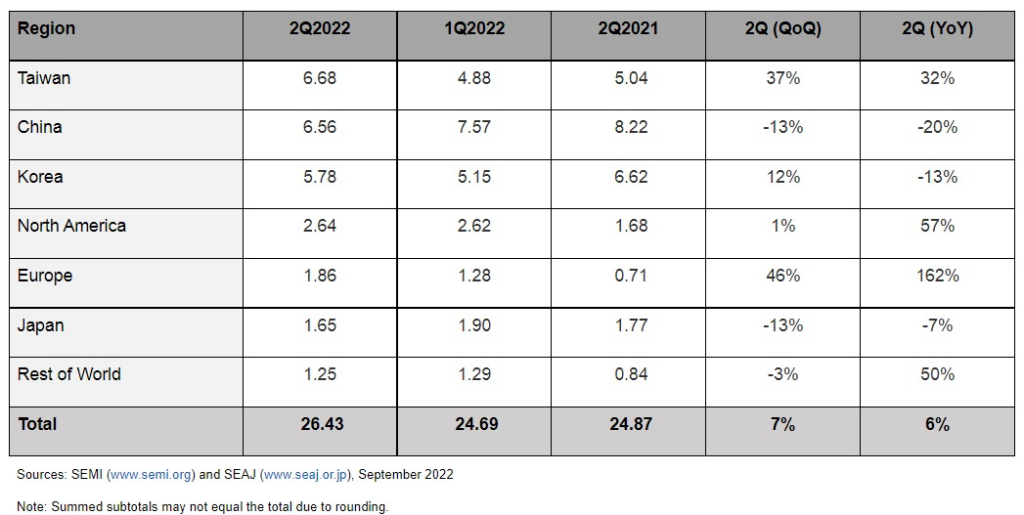 Source: The Edge Markets