Ericsson will deliver a world class 5G experience to Malaysia
11 Jan 2022
Q1. Can you share your thoughts on the 5G launch in Malaysia and about Digital Nasional Berhad's network?
The launch of 5G represents a significant moment in Malaysia's telecommunications journey and together with Digital Nasional Berhad (DNB) we are delighted to be bringing the benefits of a world class 5G experience to the country.
DNB has the spectrum, end to end design and technology needed to deliver a 5G network to provide consumers and businesses with blazing speeds and an enhanced customer experience.
Malaysia has the potential to become a global frontrunner in 5G, which will allow the country's entrepreneurs to develop new solutions on top of the network. Successful use cases can then be launched locally and globally and support the economy by creating new jobs and skills.
Q2. Can you talk about your global experience and success with 5G?
Ericsson is currently powering 108 live 5G networks, which is more than half of the world's such networks. Globally, 73 countries have introduced 5G and Ericsson powers networks in 48 of them, which translates to more than 60% of the countries that have already launched.
Our focus on innovation and reliability has made us a trusted partner to deliver 5G networks in the most advanced and demanding 5G markets such as the United States where we provide infrastructure products and services for all the national telecom operators and cemented our 5G RAN market leadership last year.
5G technology is a core part of our business and we invest USD 4.4b in research and development annually, corresponding to almost 20% of our sales. Around a quarter of our workforce is also deployed in R&D activity.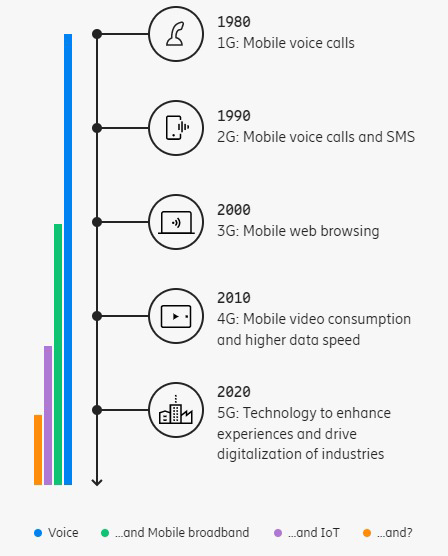 5G is a huge platform for innovation, just like 4G has been. The key difference is an exciting one, because 5G will cater to both consumers and enterprises. The potential for new business applications is limitless and many are yet to be conceived, so 5G will accelerate Malaysia's digital transformation and enable the country to embrace Industry 4.0. It will also help reduce the digital divide, through use of technology such as Fixed Wireless Access to provide ultra-fast connectivity to remote areas.
Q5. What in your opinion are the key enablers for 5G to be successful in Malaysia?
We are working with DNB on the accelerated rollout and providing an affordable and world class customer experience, all based on a trustworthy, resilient and secure 5G network that will form the foundation for a thriving digital ecosystem.
I think it is testimony to a strong partnership and our combined capabilities that we have been able to launch 5G in Malaysia in less than six months after the contract was awarded. Now 5G is already available in parts of Putrajaya, Cyberjaya and Kuala Lumpur and we will be providing approximately 80% coverage in populated areas by the end of 2024.
We are leveraging on our technology leadership and the extra capacity and coverage of C band (mid band) to provide a fantastic customer experience. We are building a world class network end to end by using advanced solutions such as Multi Operator Core Network that allows the radio network to be shared by all 6 operators. We will also operate the network largely using local resources and the latest tools and Artificial Intelligence. This will guarantee the lowest cost per GB and enable affordable prices of data in Malaysia, with a world class customer experience.
Q6. How are you building the local ICT ecosystem in Malaysia?
The ongoing 5G rollout will see us partnering with local contractors and hiring more Malaysians. We have been working with our existing vendors and contractors while developing a pipeline for the future, so that we can continue to bring on more Malaysians as we progress. Our local partners are working with us in areas such as network installation and rollout, network optimization and site solutions amongst others.
Naturally, every potential vendor and contractor must have the requisite technical capabilities, a proven track record and a company background which meet the stringent requirements set by Ericsson. This ensures we can maintain our global technology leadership and provide the world class network that we have committed to deliver in Malaysia. We will always welcome hearing from any potential local partners interested in working with us on this important project.
Q7. Can you talk about your commitment to Malaysia?
Ericsson has been part of the development of Malaysia's telecom industry since 1965, helping to introduce every generation of mobile technology, from 2G to 5G. We are fully committed to supporting DNB in making our 5G project a big success for the country, its people and economy. Indeed, we will ensure the network becomes a showcase for 5G in the world and a shining example of what innovative technology can offer consumers and businesses.
To support the management of the DNB network, we have recently set up a Network Operations Center in Petaling Jaya, using the latest artificial intelligence and machine learning technologies. Another example of our commitment to Malaysia is extending our Ericsson Educate program to University Teknologi Malaysia (UTM), to help educate thousands of Malaysian students about 5G and related technologies.
To find out more about Ericsson's activities in Malaysia. Click Here
Source: The Edge Markets