Demand for cloud and data analytics high
21 Aug 2021
More than 80% of Malaysian businesses surveyed revealed that data analytics and business intelligence software are vital for any business.
Over the next 12 months, the top three technologies with increased usage and investment will be cloud, data analytics/visualisation software, and video conferencing/group collaboration tools.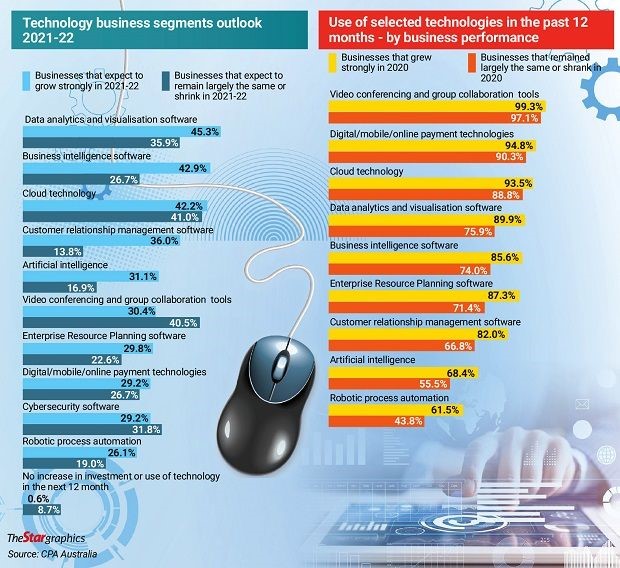 The top three technologies adopted in the past 12 months were video conferencing/group collaboration tools (98.1%), new payment technologies (92.3%) and cloud technology (91.9%).
This was revealed in a survey conducted by CPA Australia in its 2021 Business Technology Report. The survey conducted from May to July this year, attracted 725 respondents from Malaysia, Australia, China, Hong Kong, Macau and Singapore.
CPA has over 168,000 members in 100 countries and regions. It is one of the largest professional accounting bodies globally.
Technology usage has improved operational efficiencies for organisations, reduced cost and offered better customer experience, the report said.
Upskilling for employees is vital for better technology adoption and organisations are focusing on developing long-term technology or digital strategies.
Financial constraints are cited as the main challenge to technology adoption for small businesses.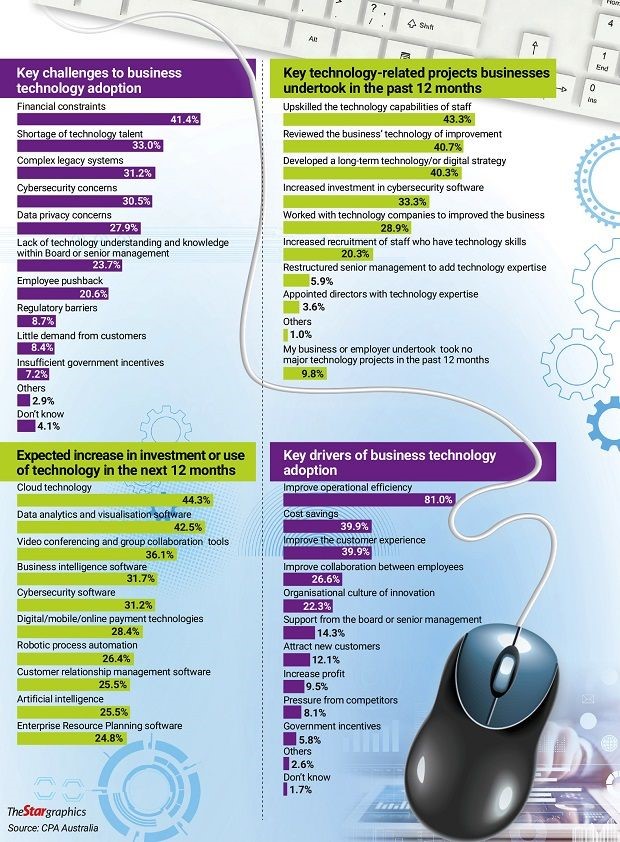 Source: The Star