Bioplastics in the New Plastics Economy
06 Nov 2020
As public awareness of plastic pollution and climate change increases, the global plastic industry today is seeking out alternatives.
Hence, as a plant-based alternative made from renewable materials such as starch from palm, corn, potato, cellulose and lactic acid, bioplastics are poised to play a significant role in the New Plastics Economy.
It breaks down faster, with a minimum amount of harmful carbon dioxide emissions, making it a more environmental-friendly alternative.
According to Plastics Europe's Market Research and Statistics Group, the current annual production of plastic amounted to 359 million tonnes in 2018, of which bioplastics represented only 1%.
However, there is a growing demand for bioplastics and it is diversifying for a wide range of applications, including components for automotive and medical devices.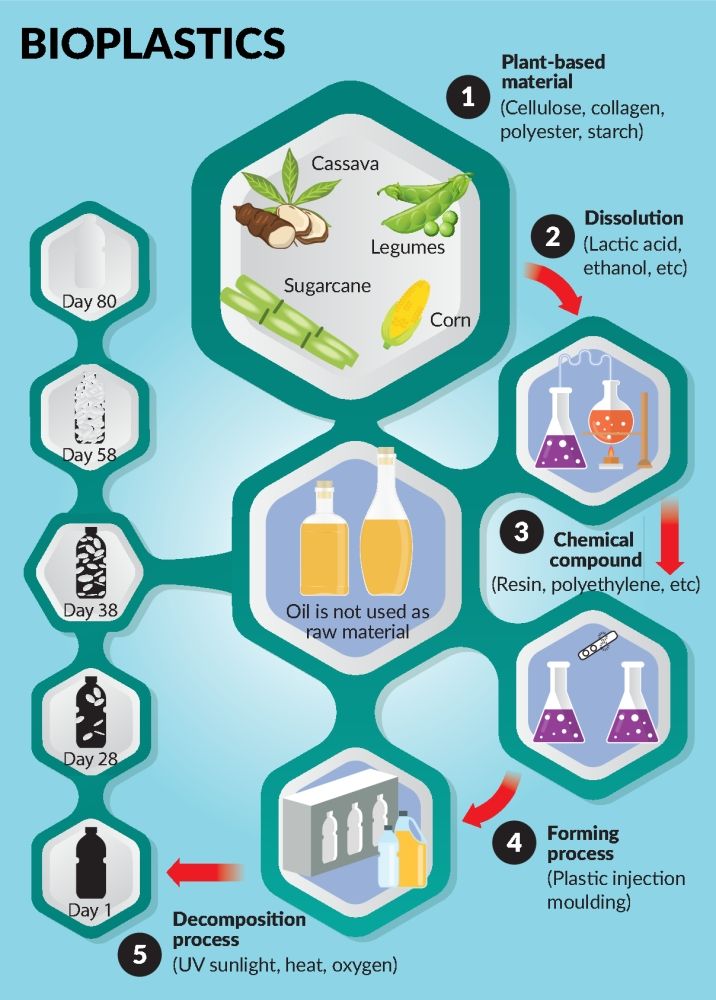 Drivers for market growth
Several factors accelerate this momentum.
Firstly, it is a result of the global trend of environmental awareness and strong movement from private and government initiatives to become a bio-based community.
Policies and regulations such as plastic bag bans in several countries have led to an increased demand for environment-friendly solutions.
Large corporate entities are also rethinking their finished products to be more bio-based.
Brands such as Procter & Gamble, Danone, Puma, Samsung, Ikea, Tetra Pak, Heinz and Toyota have already introduced a large scale of biodegradable products.
Many more, including Lego, have announced corresponding plans in the near future.
Importantly, biodegradability is becoming an increasingly popular and lucrative product feature.
For example, plants and flowers cultivated in pots that can be placed straight into the soil to biodegrade naturally provide convenience and waste-free solutions for consumers.
As Malaysia strives to become a fully developed nation, environmental sustainability and social wellbeing continue to be prioritised.
The Government launched Malaysia's Roadmap Towards Zero Single-Use Plastics 2018-2030 to initiate actions that can drive the nation on a more sustainable trajectory.
Ultimately, this roadmap relies on a structured and coordinated effort from all stakeholders in the plastic supply chain working hand in hand to resolve plastics pollution issues.
The roadmap also calls for the adoption of "bio bag" nationwide to replace plastic bags by 2022.
As the Government's principal agency for investments, the Malaysian Investment Development Authority (Mida) recognises the importance and value of the bioplastics industry.
A wide range of tax and non-tax facilitations have been curated to entice companies to invest and implement bio-based projects in Malaysia.
Centre of excellence
Mida in collaboration with the Malaysian Plastic Manufacturer and Sirim is undertaking a detailed study to set up a dedicated plastic centre of excellence.
This centre will focus not only on the development of engineering plastic but also the enhancement of the capabilities of bioplastic material to cater for critical components for industries such as automotive, medical devices and electrical and electronics.
Undeniably, this centre will be a stepping stone to accelerate the development of bioplastic products in the country.
Moving forward, the potential of bioplastics as an alternative for fossil-based plastic is emerging, particularly given the tightening of global oil supplies.
Hence, Malaysia moves forward and is ready to seize opportunities to develop the industry through R&D investments to ensure bioplastics or bio-based products meet the needs of the global market.
International players and technology holders are welcome to synergise with local experts to boost the global bioplastics industry towards a sustainable future.
Article courtesy of the Malaysian Investment Development Authority (Mida)
Source: The Star Posted on : 06 November 2020