Open To Facilitate Your Business, MIDA Is One-Click Away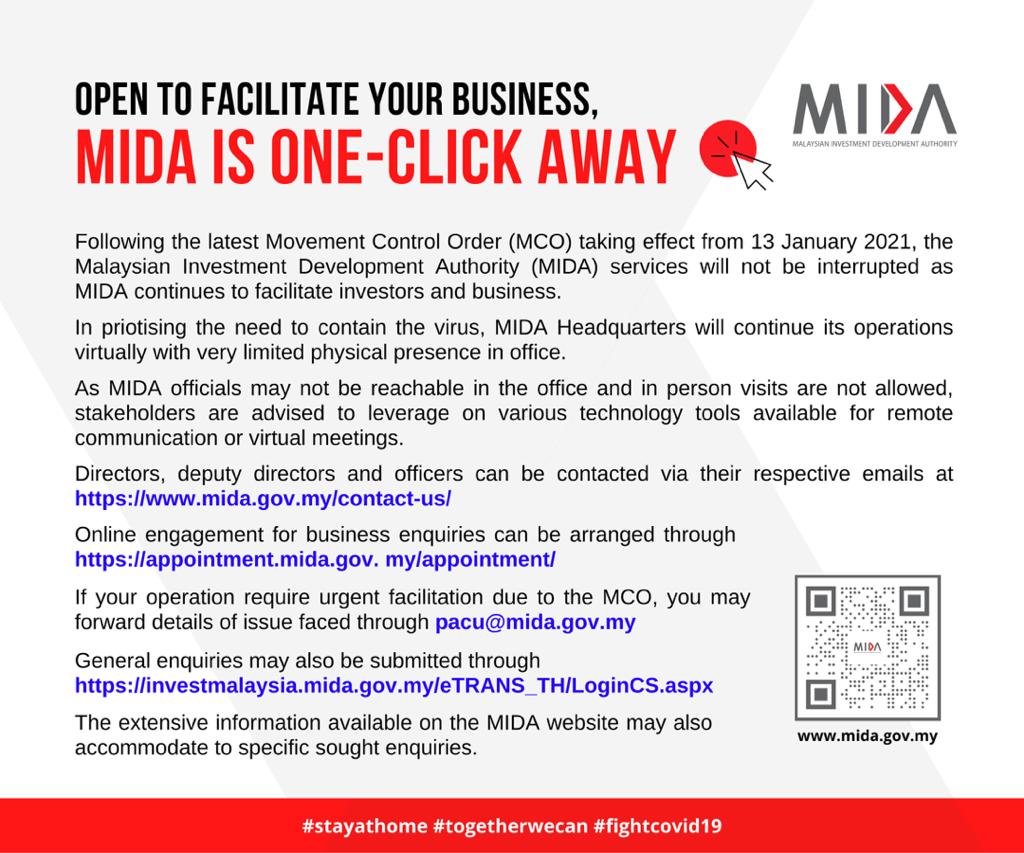 Following the latest Movement Control Order (MCO) taking effect from 13 January 2021, the Malaysian Investment Development Authority (MIDA) services will not be interrupted as MIDA continues to facilitate investors and business.
In priotising the need to contain the virus, MIDA Headquarters will continue its operations virtually with very limited physical presence in office.
As MIDA officials may not be reachable in the office and in person visits are not allowed, stakeholders are advised to leverage on various technology tools available for remote communication or virtual meetings.
Directors, deputy directors and officers can be contacted via their respective emails at https://www.mida.gov.my/contact-us/
Online engagement for business enquiries can be arranged through https://appointment .mida.gov.my/appointment/
If your operation require urgent facilitation due to the MCO, you may forward details of issue faced through [email protected]
General enquiries may also be submitted through: https://investmalaysia.mida.gov.my/eTRANS _TH/LoginCS.aspx
The extensive information available on the MIDA website may also accommodate to specific sought enquiries.