NTT strengthens commitment to Malaysia with the launch of Cyberjaya 6 (CBJ6) Data Center
This paves the way for Malaysia to become a formidable 'Asian Digital Tiger' by 2025 with an additional investment of RM234 million (USD 50 million)
Malaysia, 10 October 2023 – NTT Ltd. a leading IT infrastructure and services company, through NTT Global Data Centers Corporation (a subsidiary of NTT Ltd.), announced the launch of its new data center in NTT Cyberjaya campus today. This facility, an investment of over RM 234 million (USD 50 million), aligns with Malaysia's digital growth vision, aiming for Malaysia to be an 'Asian Digital Tiger' by 2025.
CBJ6, the sixth data center on NTT's campus, has a critical IT load of 7MW, 4,890m2 of space, two 33kV substations with diverse power reception and advanced cooling wall technology to maintain a stable environment for high density racks up to 15kW. CBJ6 complements the Cyberjaya 5 (CBJ5) Data Center, built in 2021, the combined facility has 20,000m2 of space and a facility load of 22MW.
Datuk Wira Arham Abdul Rahman, Chief Executive Officer of the Malaysian Investment Development Authority (MIDA), extended his congratulations to NTT on the successful completion of this significant project, stating, "NTT's continuous expansion in Malaysia is a strong testament to the company's confidence in Malaysia's capability as a data center hub in the region. Aligned with the New Industrial Master Plan 2030 (NIMP 2030), MIDA will continue to attract strategic high-tech projects that will position Malaysia as a digitally connected nation, characterised by extensive and reliable digital infrastructure. Asia's rapid growth, amid economic uncertainty in developed economies, has led multinational companies to increase digital investments to support their expanding businesses in the region. Malaysia has garnered a strong reputation in the global data center sector, particularly in the Southeast Asia region. The country's projected data center market size is estimated to grow at a Compound Annual Growth Rate (CAGR) of 16.15% between 2022 and 2027 and is forecast to increase by USD2,908.1 million (RM13.68 billion), according to the "Malaysia – Data Center Market 2023-2027" report published by Technavio."
"After enduring several years of the pandemic, companies worldwide are now swiftly moving to make up for lost time. Particularly in Southeast Asia, many hyperscalers are keenly interested in establishing a robust IT platform. They recognise that by selecting NTT as their partner—a company with longstanding responsibility for managing networks, submarine cables, and data centers in Asia, they can address many challenges and drive their business effectively", said Takeshi Kimura, Managing Director of NTT Global Data Centers Holding Asia.
Commenting on NTT's connection with Cyberjaya, Ho Yee Chung, Managing Director of NTT Global Data Centers Malaysia, said, "Over the past two decades, NTT Cyberjaya campus has evolved in sync with Malaysia's digital growth. NTT Global Data Centers Malaysia proudly maintains 24/7 high availability, thanks to our skilled team of 60 engineers and operators. With CBJ6's launch, we believe we're the prime provider of data center services, offering modern facilities and expertise that the hyperscalers in Malaysia need."
Speaking about the launch, Doug Adams, CEO and President NTT Global Data Centers & Submarine Cable, said, "NTT's expansion in Cyberjaya demonstrates our consistent capacity expansion in existing and new data center markets. The five Cyberjaya data centers have already empowered hyperscale enterprises, and with this new site, we reaffirm our commitment to delivering reliable infrastructure that can support the demands of our clients' digital transformation ambitions in Southeast Asia. With their demand involving the acceleration of generative AI, our data center capacity (including planned) will soon reach 2,000 MW worldwide".
The soon-to-commence submarine cable MIST, constructed by NTT as one of the shareholders, is poised to revolutionise connectivity at the NTT Cyberjaya Data Center, elevating Malaysia's global network connectivity and contributing to sustainable socio-economic growth. Spanning an impressive 8,100 km, it will seamlessly connect Malaysia, India, Singapore, and Thailand, boasting a 12-fiber pair capacity capable of transmitting over 200 TBPS of data.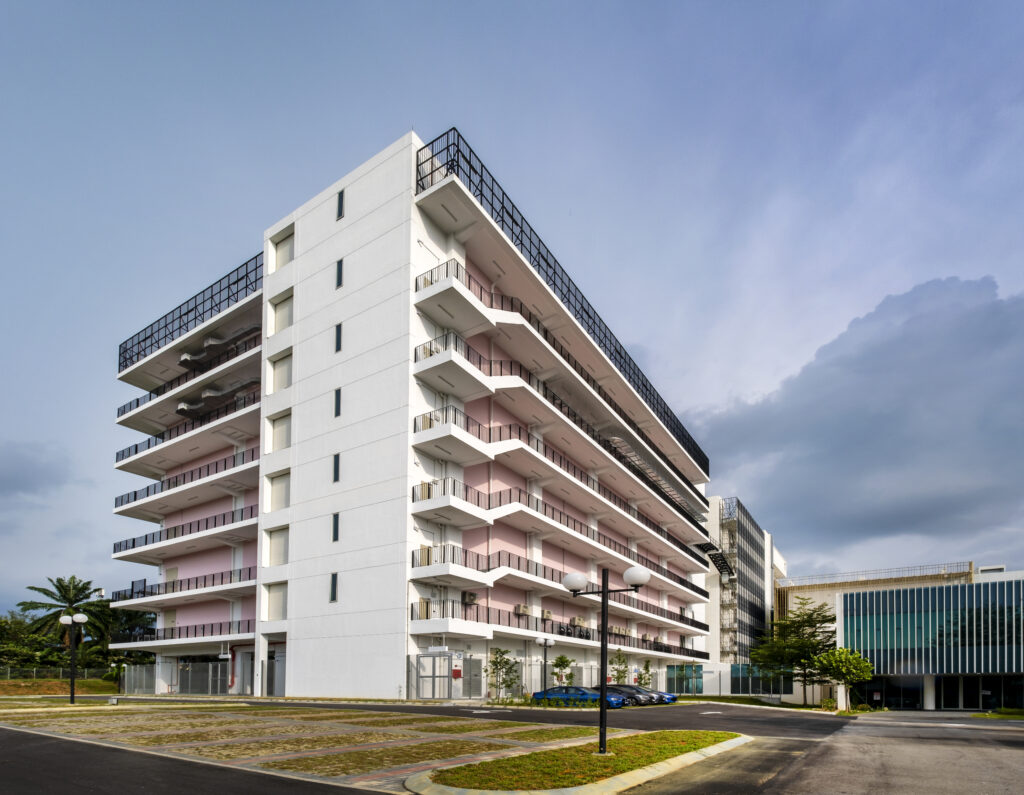 – End –
About MIDA
MIDA is the government's principal investment promotion and development agency under the Ministry of Investment, Trade and Industry (MITI) to oversee and drive investments into the manufacturing and services sectors in Malaysia. Headquartered in Kuala Lumpur Sentral, MIDA has 12 regional and 21 overseas offices. MIDA continues to be the strategic partner to businesses in seizing the opportunities arising from the technology revolution of this era. For more information, please visit www.mida.gov.my and follow us on X, Instagram, Facebook, LinkedIn, TikTok and YouTube channel.
About NTT Ltd.
As part of NTT DATA, a USD 30 billion IT services provider, NTT Ltd. is a leading IT infrastructure and services company serving 65% of the Fortune Global 500 and more than 75% of the Fortune Global 100. We lay the foundation for organizations' edge-to-cloud networking ecosystem, simplify the complexity of their workloads across multicloud environments, and innovate at the edge of their IT environments where networks, cloud and applications converge. We offer tailored infrastructure and ensure consistent best practices in design and operations across all of our secure, scalable and customizable data centers. On the journey towards a software-defined future, we support organizations with our platform-delivered infrastructure services. We enable a connected future.
Visit us at services.global.ntt
Media Enquiries:
MIDA
Ms. Rosedalina Ramlan
Director of Business Services and Regional
Operations Division
Email: [email protected]
Tel.: +603-2267 3515
Redhill Communications on behalf of NTT Ltd.
[email protected]