Notice of InvestMalaysia Server Maintenance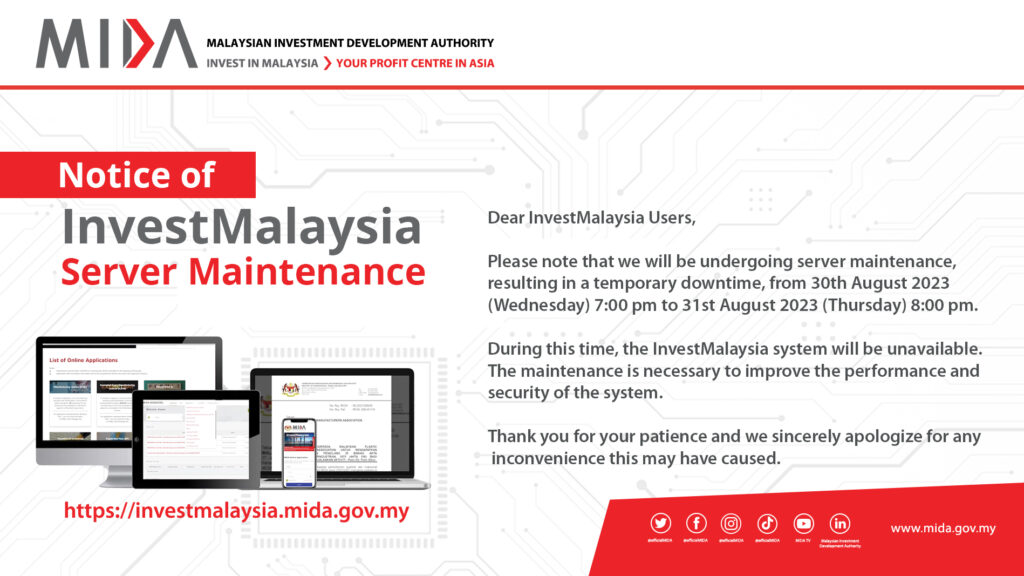 Dear InvestMalaysia Users,
Please note that we will be undergoing server maintenance, resulting in a temporary downtime, from 30th August 2023 (Wednesday) 7:00 pm to 31st August 2023 (Thursday) 8:00 pm.
During this time, the INvestMalaysia system will be unavailable. The maintenance is necessary to improve the performance and security of the system.
Thank you. for your patience and we sincerely apologize for any inconvenience this may have caused.