Completion of Acquisition of Property For New Plant In Malaysia
Tokyo, Kuala Lumpur, 29th May 2023 – Malaysian Investment Development Authority (MIDA) and CKD Corporation (Headquarters: Komaki-City, Aichi, Japan, President: Katsuhito Okuoka) are pleased to announce that the acquisition of the land and building for its Malaysian plant (the "Plant") announced on May 8, 2023 by CKD has been approved by the state authorities and the acquisition has been successfully completed as well as the granting of a manufacturing license by MIDA.
With the acquisition of this plant, which covers an area of over 80,000 square meters, CKD will strengthen its production system for equipment products in the ASEAN region to meet the steady expansion of demand in the manufacturing industry in general, including growth markets, and respond to customer needs with high responsiveness.
During the Malaysian Government's Trade and Investment Mission to Japan 2023, CKD Corporation had the opportunity to meet with YB Senator Tengku Datuk Seri Utama Zafrul Bin Tengku Abdul Aziz, Minister of Investment, Trade and Industry (MITI) and Datuk Wira Arham Abdul Rahman, Chief Executive Officer (CEO) of the Malaysian Investment Development Authority (MIDA).
Datuk Wira Arham Abdul Rahman, CEO of MIDA, said, "CKD Corporation's acquisition of the Malaysian plant is a testament to their confidence in Malaysia's vibrant semiconductor and machinery ecosystem. Our country boasts a robust value chain with key players across equipment supplies, assembly, and engineering supporting services. Combined with exceptional talent pool capable of supporting high-profile business ventures, the company's presence in Malaysia will make a lasting impact, ushering in technological advancements and cementing our position as a top investment destination. MIDA is fully committed to supporting CKD Corporation's business expansion and creating an environment conducive to pioneering achievements."
Kazunori Kajimoto, Chairperson of the Board (CEO) of CKD Corporation remarked, "This plant will serve as our main production base in the ASEAN region, and we sincerely hope that CKD will contribute to the development of Malaysia's industry as well as responding to the global supply chain development by our customers."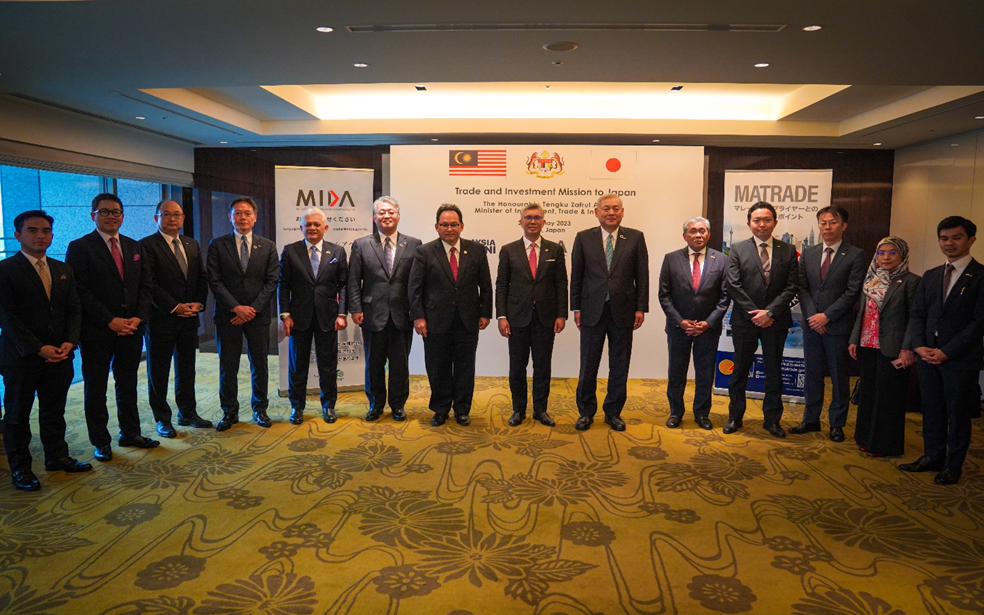 From left to right:
Mr. Hafizi, Assistant Trade Commissioner, MATRADE Tokyo; Mr. Niqman Rafaee Mohd Sahar; Trade Commissioner / Director, MATRADE Tokyo; Atsuomi Nonoda, General Manager, Overseas Sales Department, CKD; Katsuhiro Niidera, Executive Officer, General Manager, Components Business Division, CKD; YBhg. Datuk Mohd Mustafa Abdul Aziz, Chief Executive Officer, MATRADE; Katsuhito Okuoka, Representative Director,President and Chief Operating Officer, CKD; TYT Dato' Shahril Effendi Abd Ghany, Ambassador of Malaysia to Japan; YB Senator Tengku Datuk Seri Utama Zafrul Tengku Abdul Aziz, Minister of Investment, Trade and Industry; Kazunori Kajimoto, Representative Director, Chairperson of the Board of Directors and Chief Executive Officer, CKD; YBhg. Datuk Wira Arham Abdul Rahman, Chief Executive Officer, MIDA; Kazunori Matsumura, General Manager, General Strategy Department, CKD; Yoshio Kakoi, General Manager, Production Engineering Department, Ultra High Purity Products Admin BU, CKD; Madam Nor Hasnah Badroddin, Senior Director, Bilateral Economic & Trade Relations Division; Mr. Shamsul Amir Azman, Deputy Director, MIDA Tokyo.
[Outline of the Plant]
Subsidiary name : CKD Malaysia Sdn. Bhd.
Location : Lot 70252, Jalan Kulim Hi-Tech 11, Industrial Zone Phase 3, Kulim Hi-Tech Park, 09000 Kulim, Kedah, Malaysia
Site area : Approx. 87,400 m²
Building area : Approx. 15,800 m²
Planned operation start: End of 2024
Total investment : Approx. JPY 4 billion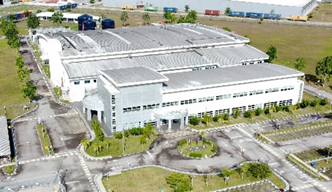 *****
About MIDA
MIDA is the government's principal investment promotion and development agency under the Ministry of Investment, Trade and Industry (MITI) to oversee and drive investments into the manufacturing and services sectors in Malaysia. Headquartered in Kuala Lumpur Sentral, MIDA has 12 regional and 21 overseas offices. MIDA continues to be the strategic partner to businesses in seizing the opportunities arising from the technology revolution of this era. For more information, please visit www.mida.gov.my and follow us on Twitter, Instagram, Facebook, LinkedIn, TikTok and YouTube channel.
About CKD Corporation
CKD is a comprehensive machinery manufacturer engaged in development, production, sales and service of automated machinery and equipment products for industrial use. Based on automation and fluid control technologies, CKD supports a wide range of manufacturing sites producing a wide variety of products. CKD will continue to contribute to the protection of the global environment and the creation of an affluent society through our business, and work towards the realization of a sustainable society. For more information about CKD, please visit https://www.ckd.co.jp/en/.
Media Contacts
MIDA
Mr. Faizal Jalaludin
Director, Foreign Investment Division
Email: [email protected]
Tel.: +603-2267 6650
CKD Corporation
Sustainability Promotion Dept., Public Relations and Branding Group
Email: [email protected] 
Tel: +81-568-74-1234