tue21jul2:30 pm5:00 pmWEBINAR ON FINANCING FACILITIES FOR SME POST MCO2:30 pm - 5:00 pm
Event Details

We are pleased to inform that Malaysian Investment Development Authority (MIDA) in collaboration with CIMB Bank Bhd will be organising a webinar on 'Weathering The Perfect Storm of Covid-10' scheduled as follows:-

Date : 21 July 2020, Tuesday

Time : 2:30 PM

Channel : Webex

The main objective of this webinar is to provide solutions for the companies and will cover topics on:
Financing packages for SME including trade credit lines and bank guarantees
Operating accounts and Cash management Solutions
Value added support covering shopmatics (online webpage setup), trade club, merchant and Halal Biz consultation service by CIMB's affiliates
Rooftop solar financing for energy efficiency and sustainability
We would like to invite your good self to join us during the session and please spread the word and get your members to join the webinar as well.
Programme:
We would appreciate it if you can confirm your participation by completing the online registration latest by 20th July 2020 (Monday).
A link for you to access the webinar will be shared with you prior to the event once we have received your registration.
The registration link for the event :
We look forward to your participation and positive response.
Should you require further information or clarification on the seminar, please do not hesitate to contact any of the following officers: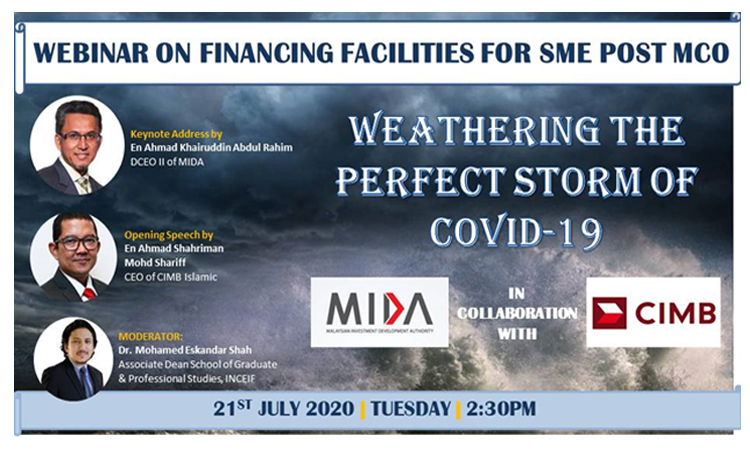 Time

(Tuesday) 2:30 pm - 5:00 pm